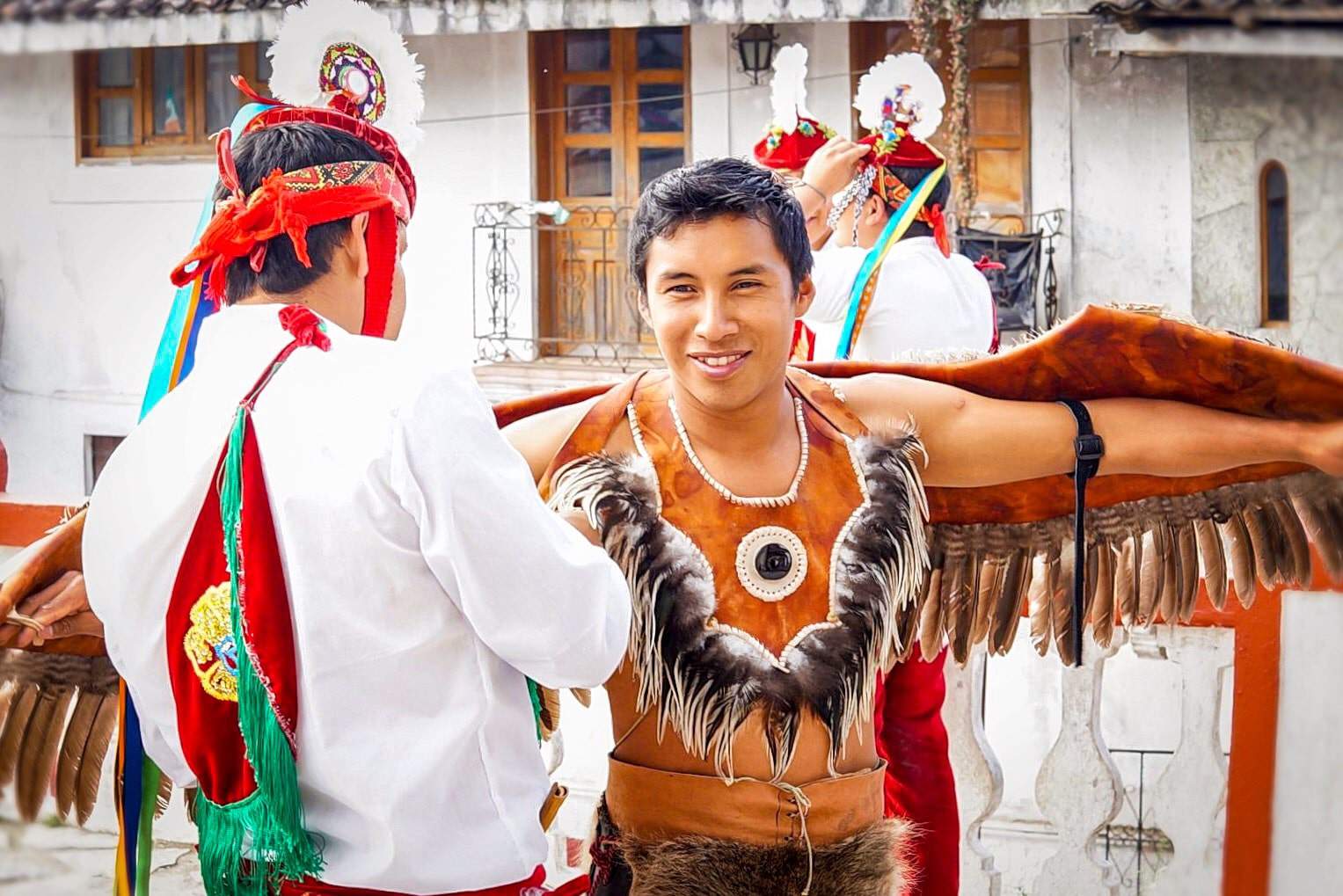 My Favorite Lesser-Known Travel Destinations in 2018
2018 was not a bad year for me on many fronts. I made some new friends, improved my German, and had a few professional successes that I'm proud of. Most importantly though, I spent a big chunk of the year traveling and living abroad. I rode a helicopter down into the Grand Canyon, revisited some of those buzzing European cities like Berlin and Prague, traveled to the Netherlands for the first time, and went back to Mexico to visit some longtime friends.
During my travels and life abroad in 2018, I stumbled upon a few lesser-known destinations that most tourists probably don't know about. They are smaller, but I found them unique or fascinating in some way, and I definitely wouldn't hesitate recommending them to you. Here are my favorite lesser-known travel destinations of 2018.
1. Rügen, Germany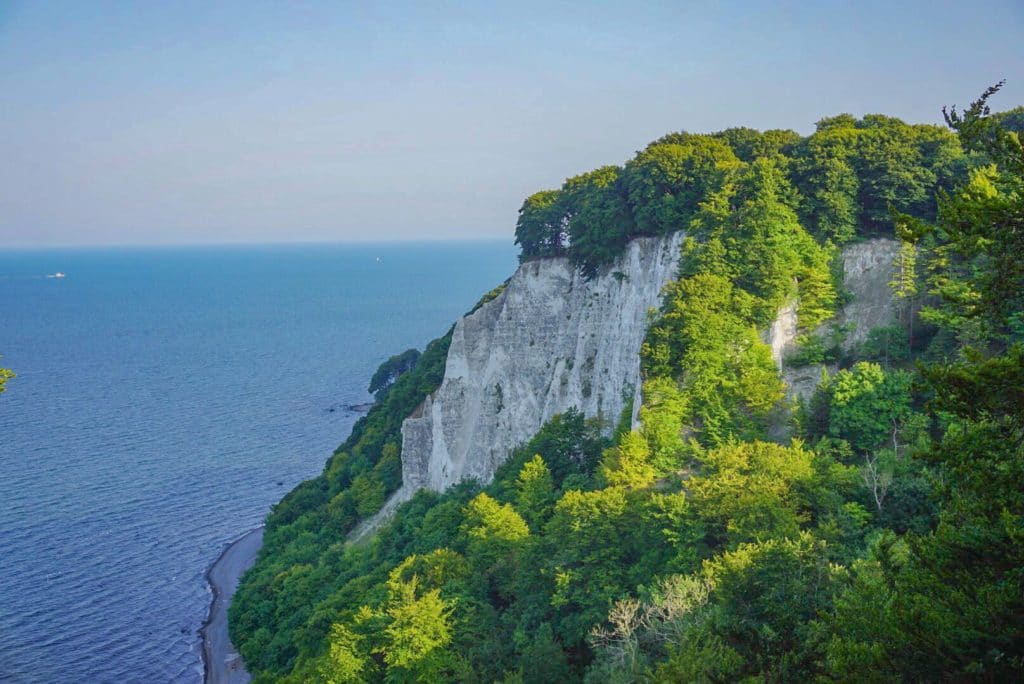 When you think of Germany, islands and white sandy beaches probably don't come to mind. In fact, most people don't even know that Germany has good beaches. Yet, it actually does, and Rügen, Germany's biggest island, happens to be where you find some of them. The following are a few of my highlights from Rügen.
Binz
Binz was Rügen's best beach. It's the most popular and has more of that tropical feel to it where the sand is white and the water is a clearer blue. When you're standing on the beach in Binz, you have to pinch yourself a couple of times. You could easily be on some beach in Mexico.
The Hiddensee Island
Taking a ferry out to the Hiddensee was probably my favorite thing on the trip. The Hiddensee is an island that prohibits cars from entering it. So, you'll see a lot of people biking, walking, or even getting around by horse and buggy in some cases.
You can also do a little bit of hiking as well, and we hiked up to the lighthouse for some beautiful views of the coast. It was windy, but I loved being out in the nature, and you can get some great shots with your camera.
Perhaps it's the Hiddensee's simplicity, but this island just had a great feel to it. It so natural, and it's a great place to escape the busyness and technology that engulfs us in our world today. Besides, you can't beat that salty air. They say it's great for your skin!
National Park Jasmund
The National Park Jasmund is one of the main attractions pulling visitors to Rügen every year, and I can see why. It's not everyday that you can walk through an old beach forest with towering trees or look down on some grandiose chalk cliffs that fall straight into the sea (see the picture above). It's impressive to say the least, and it was definitely a highlight of my Rügen trip.
2. Cuetzalan, Mexico
Traveling to Cuetzalan had been in the works for years. My Mexican friend had been a few times and loved it, and basically insisted that we go. Thank you Anabel!
Cuetzalan is one of Mexico's magic towns and is just a neat place to escape to for a few days. What I loved about Cuetzalan wasn't just the history or the town's unique culture, it was also the nature. You are in the middle of a jungle surrounded by coffee plantations, mountains, caves, and waterfalls.
This abundance of history and nature leave a lot of room for exploration. You can learn more about their local language Nahuatl, how the indigenous women make their traditional clothing, and its' famous ritual of the flying voladores. Or, you can be more active and go cave exploring, hike to beautiful waterfalls, and go horseback riding. It'd really be hard to stay bored in Cuetzalan.
Staying at Los Achicuales Cabañas
I loved staying at the Achicuales cabins in Cuetzalan. They are just outside the city of Cuetzalan and the perfect place to stay if you are looking for more of that off the beaten path experience.
Every morning we ate breakfast on this beautiful terrace that overlooked the rolling hills surrounding Cuetzalan. The breakfast was local and fresh. The vegetables came from the garden, and the eggs from the chickens that roamed around the cabins. It was delicious, and it gave us an immediate connection with the land that surrounded us.
Apart from it's beautiful views, amazing breakfast, and peaceful feeling, Los Achicuales Cabañas offered something else as well, a very important cultural ritual that I had never heard of before. The Temazcal…
The Temazcal
My initial idea of what a temazcal would actually entail was completely off. I grew up going to a typical Finnish sauna, and I thought the temazcal would be similar. I was imaging relaxing in a sauna-like hut for 10 minutes, and then jumping into the pool and having a nice swim. Oh, was I wrong…
Instead of what I had been imagining, the temazcal was a small, clay hut that is used primarily as a place to cleanse the body, mind, and spirit. This cleansing is done through a special ceremony that takes place in the hut where a guide leads you through four distinct phases: water, wind, fire, and earth. Each phase represents something different, and the idea is to let go of fear and negativity as you pass through each phase.
I actually ended up loving the temazcal. It wasn't easy, because I was in this small, hot hut that made me feel a bit claustrophobic, not to mention the ceremony lasted for almost two hours (um, yes, I did take a break)! But, I left the temazcal feeling cleansed and rejuvenated. My mind was clearer, my soul was at peace, and I was glad, at least for a night, that it wasn't like the typical Finnish sauna that I'm so fond of.
Cave Exploring
One of the most popular activities you can do in Cuetzalan is to go cave exploring. Just outside the village of Cuetzalan lies one of Latin America's biggest cave networks. So, you might as well check it out if you are there!
We hired a local guide to take us down into the caves. It's safer, and a great way to support the locals there. We wore helmets and all rented special boots, since we'd have to walk through water at certain points.
I thought it was a great activity. I love being out in the nature, and exploring new things. One of my favorite parts of the cave exploration was when we crawled into a small space in the depths of the cave and turned off our lights. I don't think I'd ever experienced such darkness in my life. Then, on our way back up the cave, we gave ourselves a little facial by putting some of the cave's clay on our faces. It was, by far, the best skin care product I'd used all year.
The Dance of the Voladores
The Dance of the Flyers (Voladores) could be what Cuetzalan is most famous for. This dance is an ancient dance from Mesoamerican times and is only practiced in just a few locations around Mexico. Not to mention, it was probably the coolest cultural thing that I experienced in 2018.
In this dance, there are four or five dancers who are dressed in these fascinating outfits that climb up a 30 meter high pole, perform a dance on the top of the pole, and then, afterward, "fly" down to the ground again. Each dancer represents an element of nature (water, wind, earth, and fire), and the idea of the dance is to bring more rain to the earth.
It's not something you get to see every day, and I was happy to have the opportunity to get a glimpse into an important, ancient culture.
3. Christmas in the Erzgebirge, Germany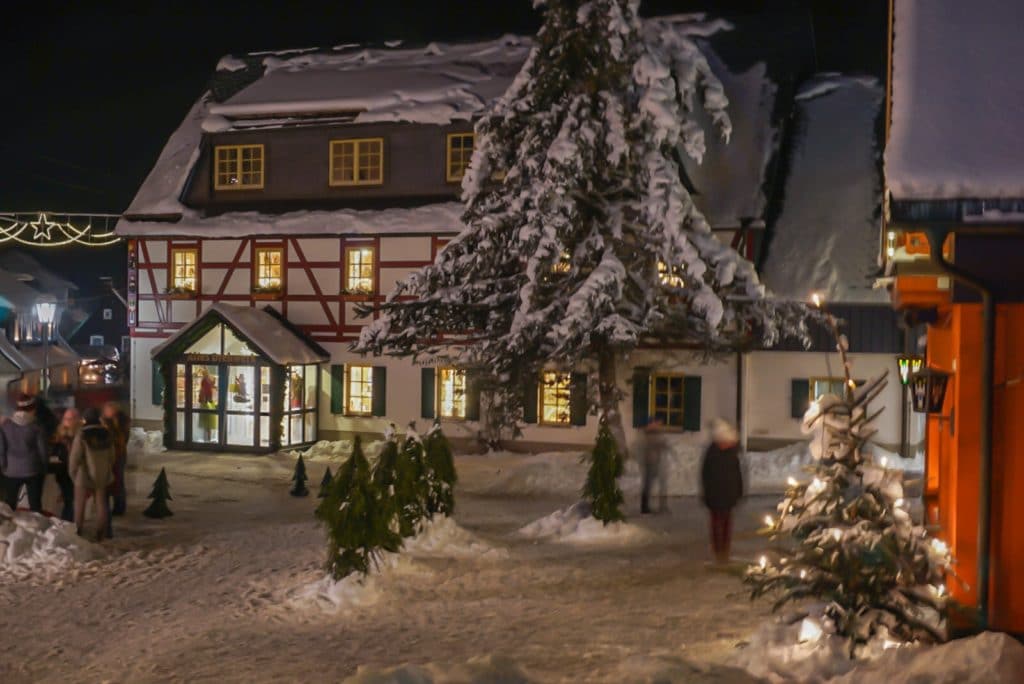 When you think about Christmas in Germany, what do you think of? I can imagine that Germany's famous Christmas markets in Nuremberg and Berlin come to mind. You probably also think about those delicious foods and drinks like Glühwein, Bratwurst, and Stollen.
What probably doesn't come to mind is the Erzgebirge, which is a chunk of land that borders the Czech Republic and seems to be tucked away from the rest of the country. It's a part of Germany that is hardly ever written about. In fact, I lived 2 hours away from the Erzgebirge, and even then, barely ever heard anything about the region.
Yet, that all changed when I traveled there in December 2018. Not only did I realize what I had been missing out on all those years, I also quickly came to the conclusion that the Erzgebirge is definitely my favorite place to celebrate Christmas in Germany.
Seiffen – The Toy Town
As I descended down into the village of Seiffen, I felt as though I was entering a real-life Hallmark Snow Village. Snow was on the ground, smoke was rising from the chimney's, and the streets were lined with cute traditional shops that produced and sold Christmas toys. On top of all that village charm, you could hear Christmas songs ringing out in the streets.
The drive to Seiffen also felt a little surreal. A foot of snow had fallen the night before, and all of the houses were lit up with Christmas lights in the windows. It was like driving through some sort of winter wonderland. During the Christmas season, you can't help but wonder if there is a little bit of magic in these mountains. It certainly felt like it.
Christmas Decorations in the Erzgebirge
There's no lack of traditions in the Christmas-loving Erzgebirge. In fact, some of their very own traditions have spread around the world. What the Erzgebirge is best known for are its Christmas pyramids, smoking men, and Schwibbogens, which are candle decorations that are placed in the windows during Christmas.
The best known of these are the Christmas pyramids, which spin not by electricity, but rather from the heat of a candle. You'll find all kinds of Christmas pyramid designs from nativity scenes to ones with Santa Claus and his reindeer. Based on what I've learned from the locals, the original pyramids are the ones with a miner and an angel, who was placed there to protect the miner. If you notice, the pyramid is actually in the shape of a mine, which reflect the Erzgebirge's close ties to its' mining past.
The Smoking man, or räuchermännchen in German, is probably my favorite of these decorations. It's basically a wooden figure that "smokes" incense. I've seen all types of designs for the smoking men, from the traditional nutcracker, to musicians and bakers. It's actually a tradition I brought back to my family in the U.S., and every Christmas, I bring out my smoking man and my family loves it. If you want to get one of these for yourself, they have a lot of cool ones on Amazon.
Schwibbogens are also very popular. As you are traveling through the Erzgebirge during the Christmas season, you'll realize that almost every house has a Schwibbogen in the window. There are even villages, such as Schwarzenberg, where basically every window in every house is lit up with a Schwibbogen. It's really a cool thing to see!

4. The Petrified Forest, USA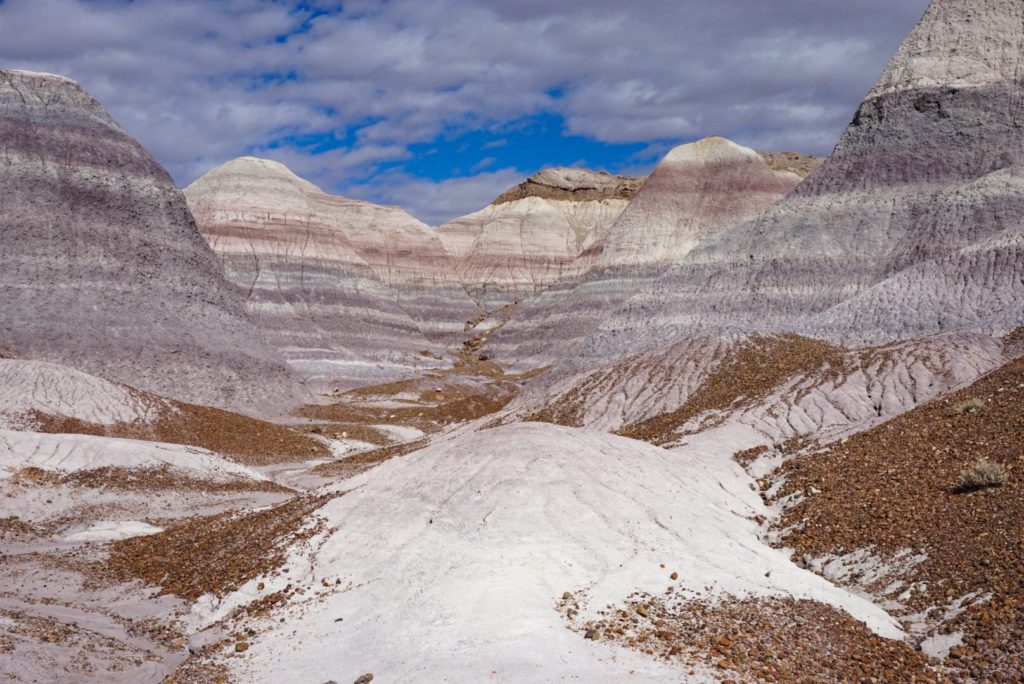 When most tourists head over to Arizona, they typically visit its' more popular cities and attractions such as the Grand Canyon, Sedona, Tucson, and Phoenix. Yet, there's a lesser-known national park that has one of the coolest landscapes I have ever seen. This park, which is located in the Northeastern part of Arizona, is called the Petrified Forrest.
The reason why I love the Petrified Forest is because I have never seen anything quite like it. On one side, you have the Painted Desert, which are badlands containing hills that do, in fact, look as though they have been painted with various shades of red and white. Then, on the other side, you have the Rainbow Forest, which has an equally amazing landscape that gives you the feeling that you could be walking on another planet. You will also find petrified wood throughout the forrest, which will give you a glimpse into the far away past as you look at pieces of wood that has survived over 200 million years.
My trip to Arizona was amazing. My helicopter ride into the Grand Canyon was a highlight. The view at Horseshoe Bend was breathtaking, and 4-wheeling in the desert is an adventure I'm always up for. But, the Petrified Forest was probably the place I was most excited about. It was just cool.