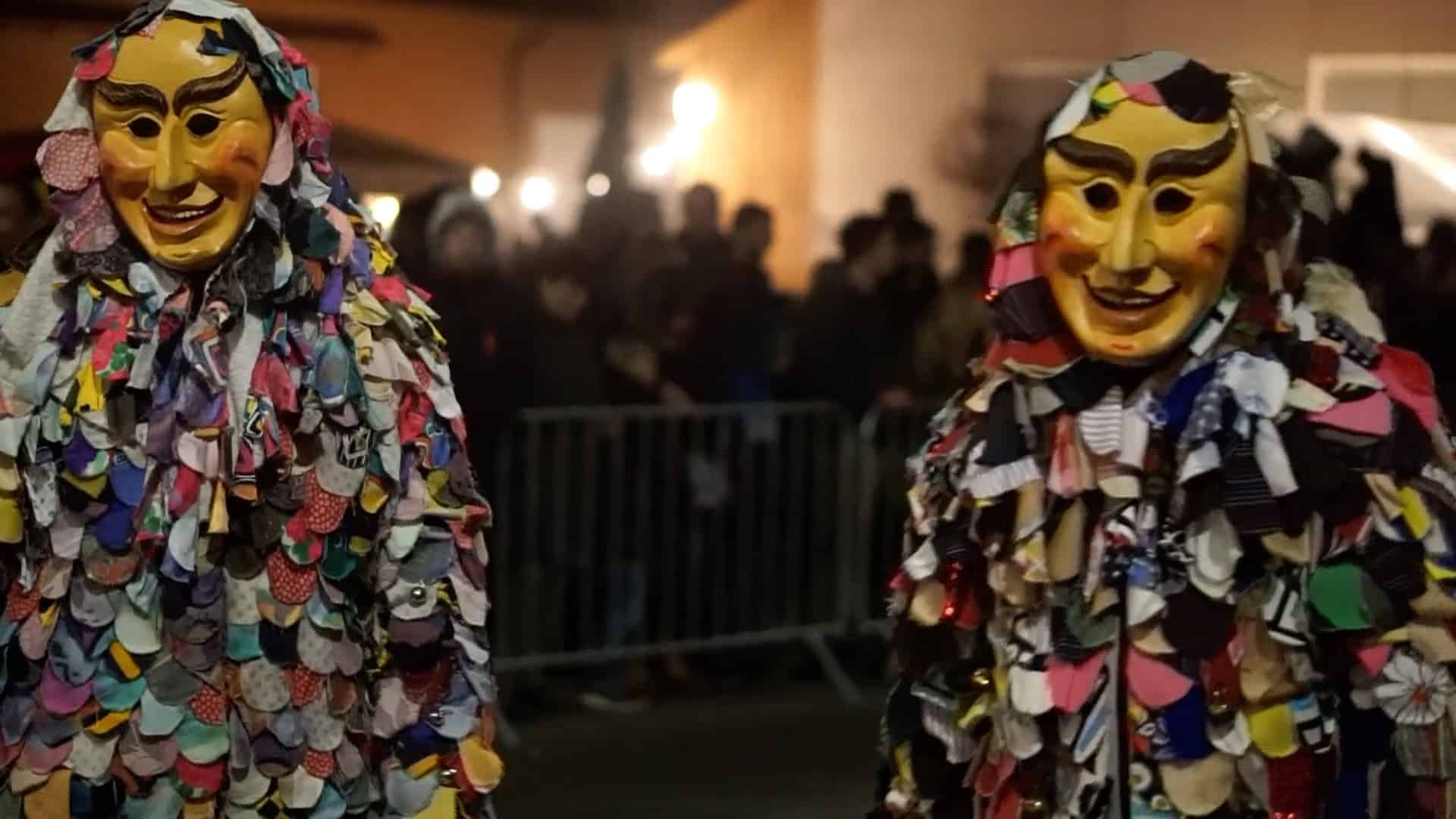 The Fastnacht Night Parade in Schellbronn | Tips for the Newbie
The tiny village of Schellbronn has a huge party every year during the Swabian-Alemannic Fastnacht season, and it's a lot of fun! It begins with the night parade, where masked groups of witches, devils, jesters, and more roam down the main street of Schellbronn and interact with its' onlookers. Some are friendly and pass out candy, while others are there to antagonize those in the crowd.
After the night parade finishes up, there's food, drinks, and a big party waiting for you. Some people go to the hall to warm up and eat some traditional German food, while others head to a party tent to dance the night away. There's also lots of garage bars that pop up, serving food, drinks and providing a party atmosphere for those who may be, eh, not interested in partying with the younger crowd anymore.
Ultimately, the Fastnacht experience is one of a kind, and the night parade in Schellbronn is no exception to that. If you are looking for a fun night with a shade of culture, it's worth the trip.
What You Need to Know Before You Go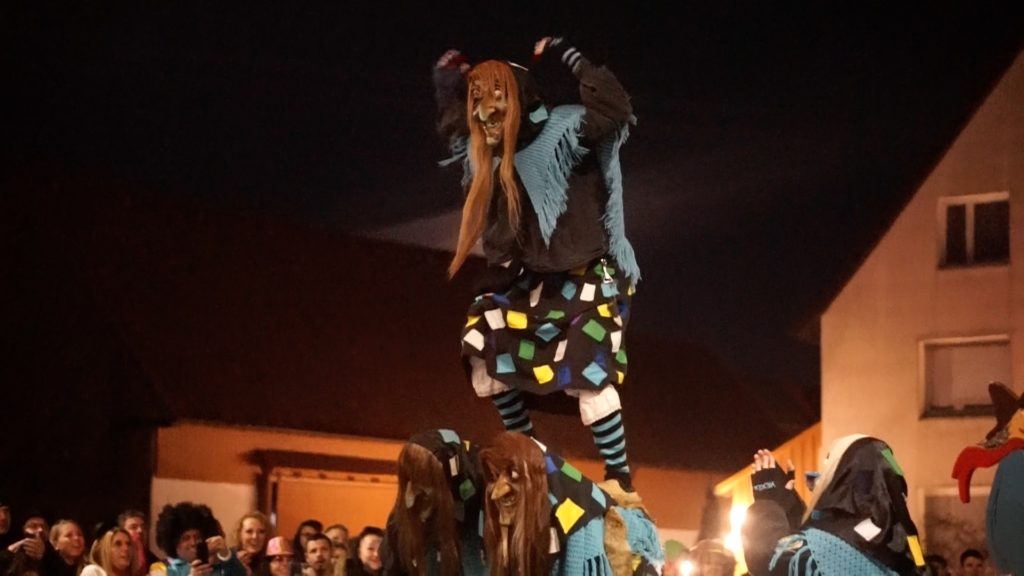 Schellbronn is a tiny village in the northern part of the Black Forest, so you'll want to keep a few things in mind before you head that way.
How to Get There
One thing you have to know before you go to the Night Parade in Schellbronn is that you won't be able to drive into the village. The entire village turns into one big party. So, the roads going into the village are all blocked off.
In order to get to Schellbronn, you'll have to take the bus from one of the neighboring villages into the city. You can park your car in Neuhausen or Hamberg, and ride the bus in from there.
Admissions Fees
You will have to pay a small entrance fee that will give you access to not only the village and the parade, but to some of the parties afterward as well. It doesn't cost much though. I only paid $4 to get in.
One thing you do need to bring, however, is cash! You'll need it for admission, food, and drinks, and Schellbronn is so small, there's no ATM where you can take out money. The neighboring village, Neuhausen, does have a bank, though. So, not all hope is lost if you forgot to bring those trusty bills.
Where can you stay?
If you don't plan on going back home after the party, you've got a few places you can stay in the area. Schellbronn itself seems to have a couple of vacation houses. Steinegg, which you can get to by bus, has a small inn. Neuhausen is also reachable by bus, and has a few rooms that you can book on Airbnb.
What to Expect During the Night Parade in Schellbronn
The Parade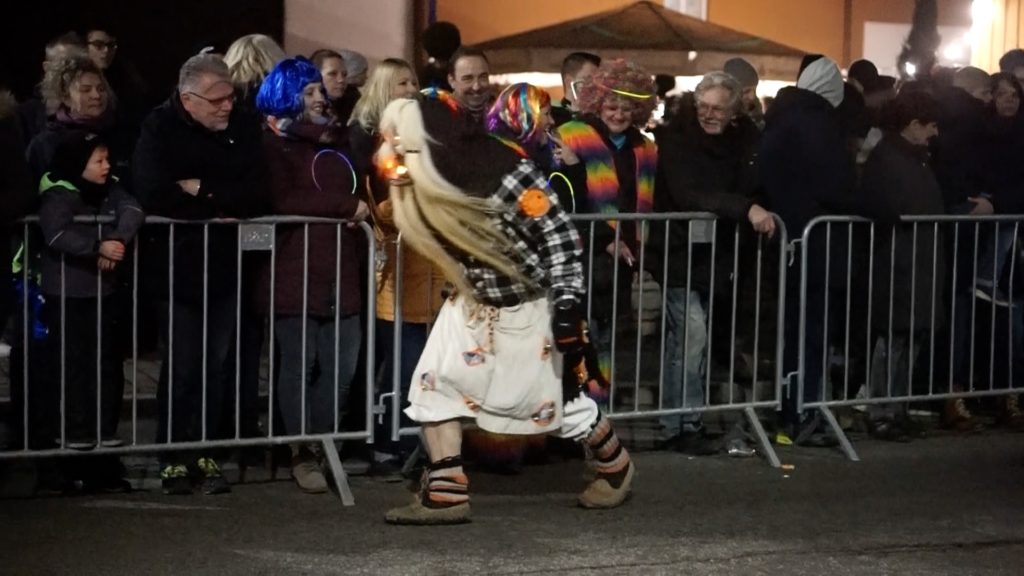 If you've never attended Fastnacht before, you are in for a treat. This is not your more laid back parade where you stand around and watch as floats pass you by. The night parade in Schellbronn is interactive, and not in a way that you'd expect.
I had a couple of witches "attack me" with face paint, which left black lines down my face. I saw some masked figures steal girls and twirl them around in the middle of the street. In fact, one witch took a not so excited looking girl, put her in a wheelbarrow and was rolling her around. After that, a couple of witches even went against each other, and began "fighting" in the middle of the street. Like I said, this is not your typical parade.
The After Party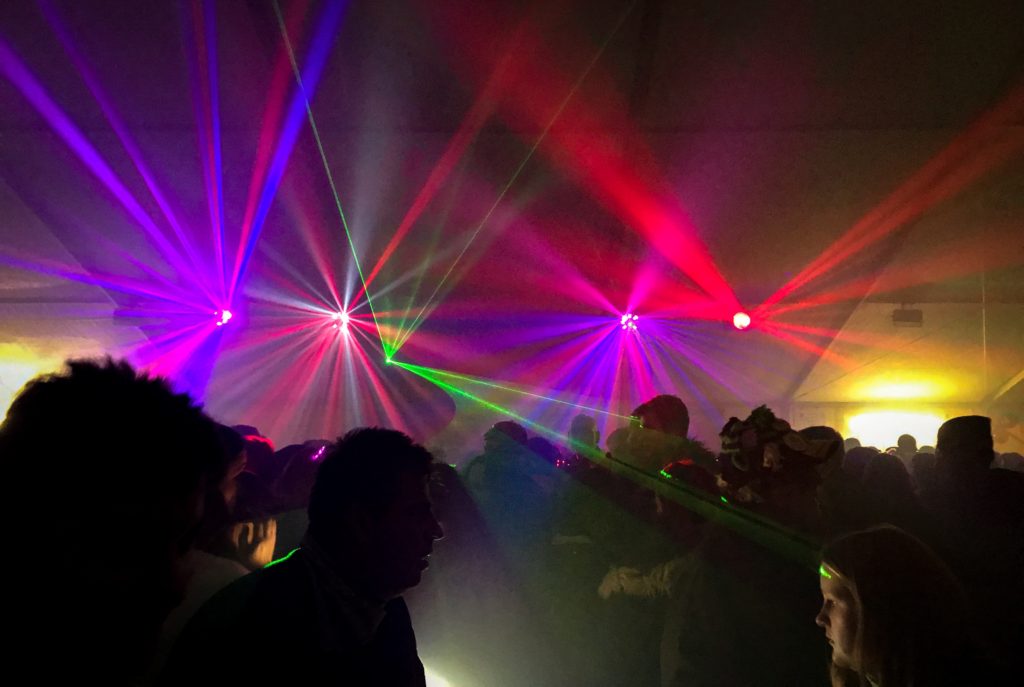 Just because the parade ends, doesn't mean that the fun is over. In fact, in Schellbronn, it's just getting started. After the last group of witches or devils makes their way down the main street, the entire village turns into one big party. People create bars and restaurants out of their garages, just for the event. They even do such a good job decorating their "garage bars" that it's easy to forget that you are in a garage at all.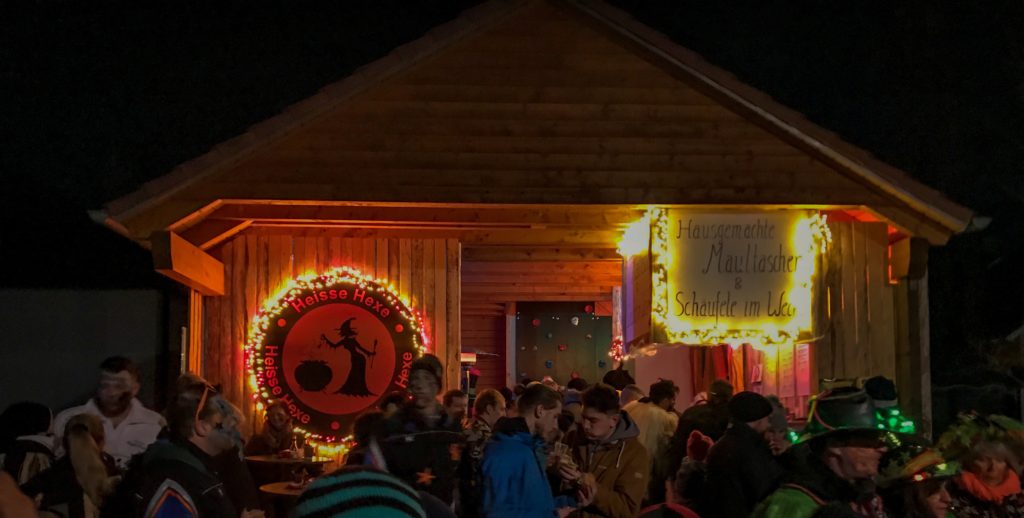 Apart from the garage bars, there's a huge party scene by the main hall. You'll find a big tent there, playing all the favorite German carnival songs. It's a great atmosphere, especially for anyone who's younger and/or loves to dance. Outside of the big party tent, there are food and drink stands where people are hanging out, and just enjoying the great atmosphere.
Food & Drink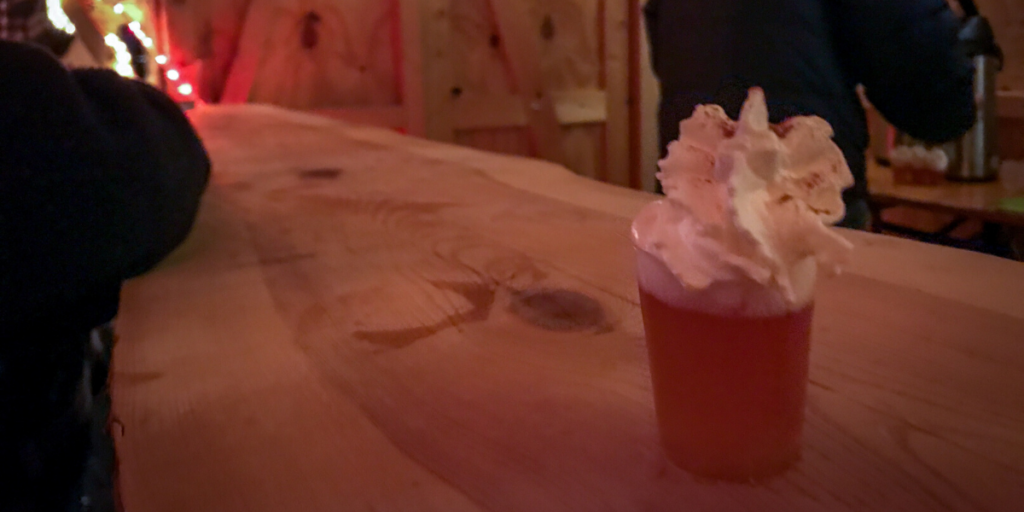 If you're use to German food, there's not going to be many surprises here. You'll find quite a few food stands and "restaurant garages" selling all kinds of German favorites like Bratwurst, Flammkuchen, Glühwein, Pulled Pork, schnitzel sandwiches, and more.
I did stumble upon a new drink, however, that seems specific to the Fastnacht season. It's called either the Hexenfurz (Witch Fart) or the Heiße Hexe (Hot Witch), and it is a warm shot consisting of plum liquor, cinnamon, and whipped cream.
More Photos