Sydney, Australia | 15 Perfect Ways to Travel Like a Local
More than 30 million tourists visit Sydney each year and most of them have a similar experience with the town. They arrive, visit the Sydney Opera House, Harbour Bridge, The Rocks, Circular Quay, Darling Harbour, Queen Victoria Building, Sydney Tower, Bondi Beach, George Street and Royal Botanic Gardens. 
Not many of them get the opportunity to feel the true spirit of Sydney, by getting to know some of the places the locals enjoy in. No tourist agency will recommend you to go there, because they do not feel them sufficiently attractive, but, let me tell you a secret, those places are far more astonishing then we give them credit for. So, are you ready to let me teach you how to experience Sydney like a local?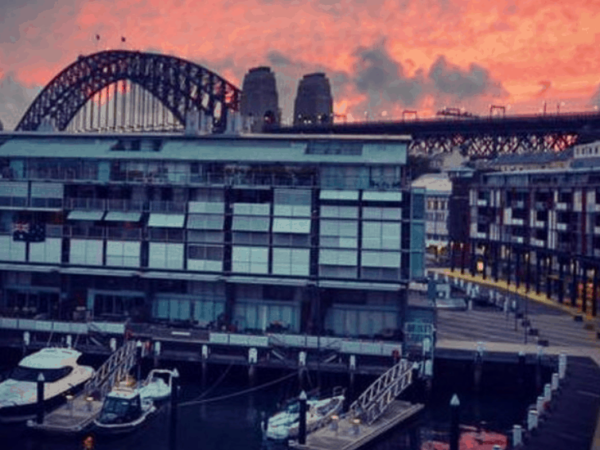 Wake up Early and Join the Locals for Brunch
​I know what you are thinking: "How is this going to help me get to know Sydney?" Well, the city looks really amazing in the morning when there are no crowds on the streets and traffic is a bit toned down.  After taking a "power walk" down the George Street or any other, you can join the locals at brunch, around 11am. There are some brunch institutions in the city which are a must visit: Bill's, Three Blue Ducks, Ruby's Diner and FourAteFive. Those delicious poached eggs will get your minds of McDonald's forever.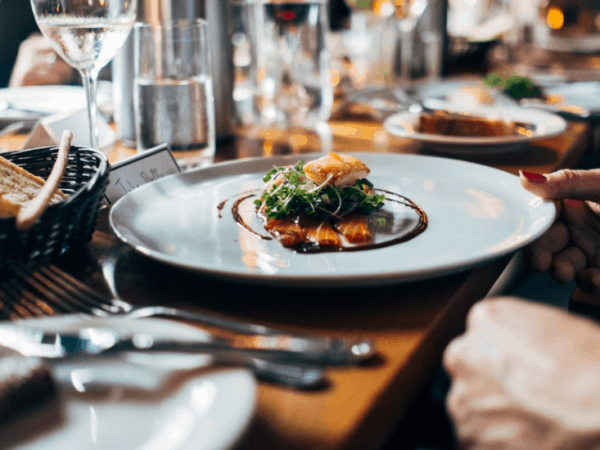 Enjoy Some of Sydney's Finest Restaurants
Sydneysiders are true foodies and there is nothing I enjoy as much a nice dinner at some of Sydney's finest restaurants. Though Sydney's cuisine lacks of international recognition, Aussie's chefs can go toe-to-toe with some of the most renowned culinary masters of the world. Some of the best places to sample Sydney's most exquisite dishes are Apollo, Tetsuya's, and Felix.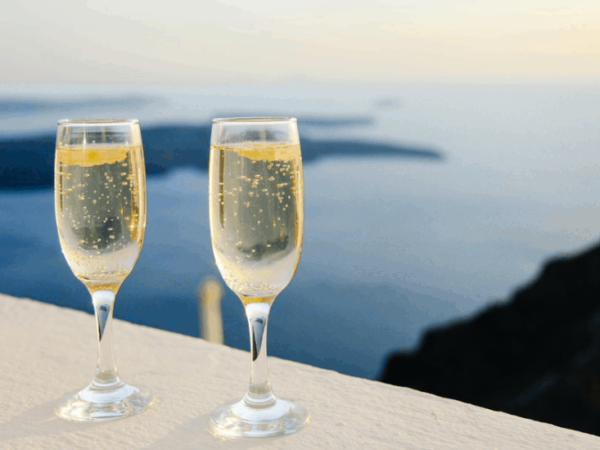 Taste the Local Wines
Australia is home to some of the best wine regions of the world.  One of them, Hunter Valley, is just two hours drive away from Sydney.  Although there are many offers for one-day trips to Hunter Valley, you can get the most genuine experience by staying for the weekend. There are plenty of options for accommodation, from rustic to modern and chic.
Make sure you visit more than one vineyard and tasting room.  A must-try is the wine made from the signature grape of this region, botrytised Semillon.
Avoid the Most Popular Beaches
In Sydney, we like to think that over-the-top beaches, such as Bondi are places intended to attract tourists, that is why we like to steer away from them and find something that is truly local.  My friends, for instance, love Redleaf Beach, Milk Beach, Shelly Beach and Palm Beach, while I, myself, am more of a Long Reef Beach person. It is one of the most fabulous waterfront wedding venues Sydney has to offer and generally, one of the most beautiful beaches in the area.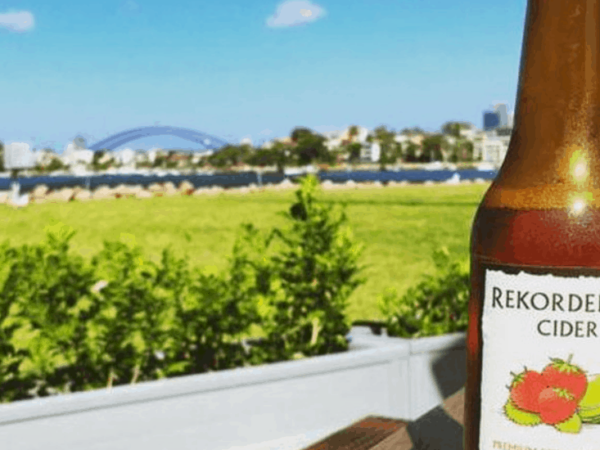 Experience A Sunday Session on Cockatoo Island
Yes, Circular Quay is nice, but we the locals, love to stroll there for a short time, and whenever we have some free time to hop on a ferry to Cockatoo Island and take the whole Sunday Session there (Aussie's way of saying Sunday Funday). It is a great place to take a break from the crowded city and enjoy some sun.
If you want to do it like a true Sydneysider, opt for glamping (glamorous + camping) with spacious tents and amazing bathrooms which will make your tent feel like a luxury resort.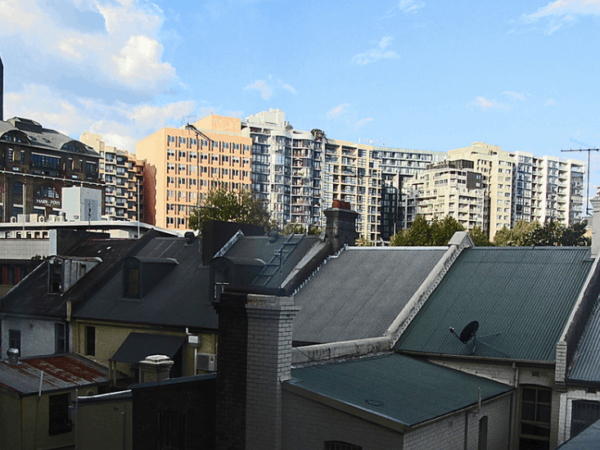 Shop in Sydney's Coolest Neighbourhood, Surray Hills
Surray Hills is literally the coolest neighborhood in Sydney. There is no place even remotely similar to it and the shopping experience is marvellous. I adore visiting various vintage shops and fashion boutiques, but you can also familiarize yourself with local fashion designers which have stores in that area.  Surry Hills is the perfect place to find something special and unexpected, and it also happens to be located close to Central Station.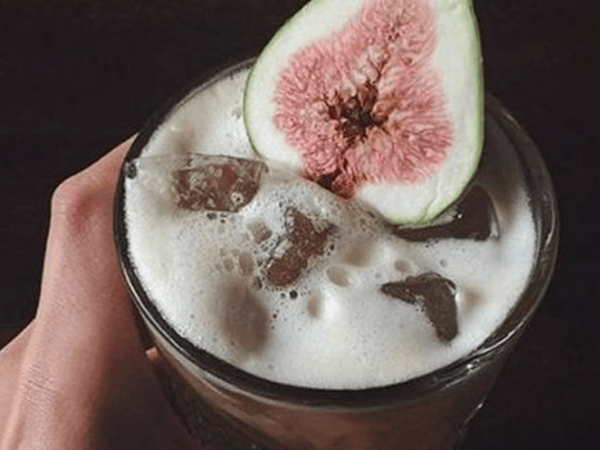 Have a Smoking Summer Punch in Zeta
People in Sydney usually do not appreciate bars set inside five-star hotels and consider them somewhat uptight and dorky. Sydney Hilton's Zeta, however, is another story. Perhaps it is because of the amazing view on Queen Victoria Building, the labyrinth of rooms and bars, or the comfy leather ottomans. Yet, the most probable reason is the Smoking summer punch. This incredible adaptation of Halloween trick combines pinot noir, cognac, vodka, orange juice, ginger beer and grapefruit juice. It is then served with dried ice to create the steamy smoke.
Get a Taste of Paris Mash
Paris Mash is arguable one of the dishes that has changed the way Sydneysiders eat forever. The amazing emulsion of hot potato and cold butter exploded somewhere in the middle of the 20th century and it has been one of the favourite local dishes ever since. Today, you can try it as a complementary side at Guilaume in Paddington.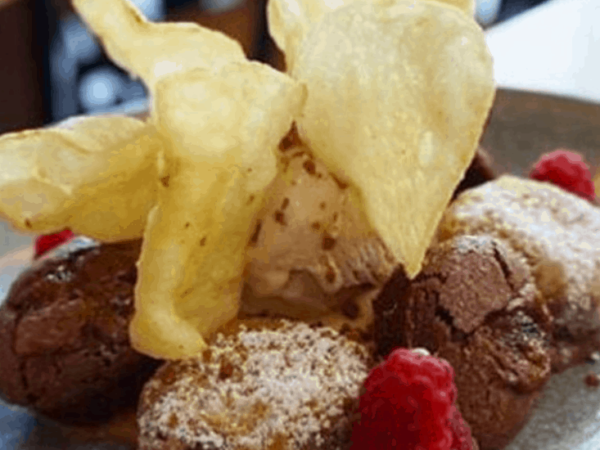 Hit the Sweet Spot with 'Stoner's Delight'
Sydneysiders love their desserts, and if you are interested in trying something new and satisfyingly delicious, head to MS G's for a 'Stoner's Delight'.  This yumminess has gone through several transformations, but it currently consists of peanuts dulce de leche, doughnut ice-cream, pretzel and peanut brittle, Mars Bar brownie, crispy bacon, potato chips, passionfruit curd and deep-fried Nutella.  A bit confusing, but it's oddly tasty.
Enjoy Live Music in The Basement
​Sydney has an amazing and pulsing nightlife, from pubs and bars to clubs and classical music concerts. Still, no matter what are your preferences when it comes to music, Sydney's Basement is a place for everyone. There, you can hear live jazz, soul, blues, funk, folk and acoustic played by local and international musicians. The intimate venue and cabaret-style tables make the place even more magical.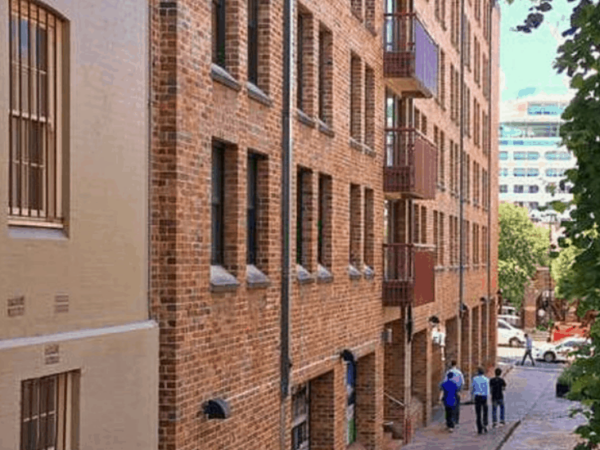 Take a Walk through The Rocks
Yes, Circular Quay is nice, and it is the first place where tourists will go to take a walk (and lots of pictures).  Yet, what they usually don't know is that close-by is Sydney's most beautiful neighborhood, The Rocks.  It is a small, historic area, packed with intriguing back streets, colonial stone buildings, pubs, boutiques and restaurants. The proximity to harbor and Opera House makes it even more appealing.
Treasure Hunt in Kingsford Rotary Market on Sunday
You might wonder why there is not much of a crowd along Sydney's most popular streets on Sunday.  Well, there's a simple answer for that.  Everyone is probably at the Rotary Market in the suburb of Kingsford.  Here, you can treasure hunt for everything from fine jewelry and clothes to antique books and power tools. Because of its laid back atmosphere, Rotary Market is the perfect place to spend your Sunday.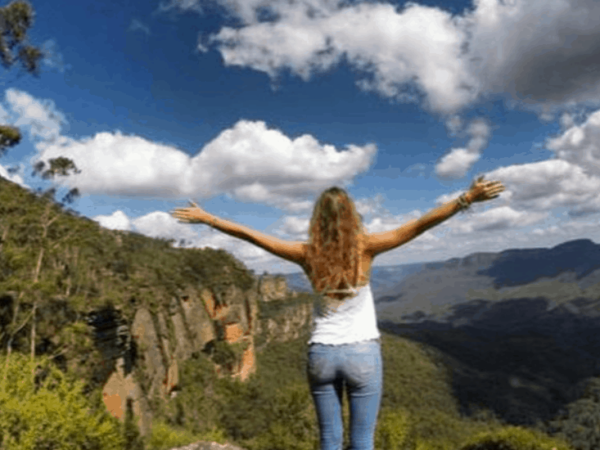 Hike in the Blue Hills
​There is no way someone will come to Sydney without visiting the Blue Mountains too.  All tourists go.  However, if you want to do it like a local, pack your hiking gear and take a glorious walk around Blackheath and Katoomba. Once you are done with this endeavor, head to Katoomba St. for a cocktail.  
Eat Some Delicious Chinese Noodles
There is no doubt that Sydneysiders love Asian cuisine and culture. Experience China the way the locals are doing it by visiting the Chinese Garden of Friendship and Chinatown. Once there, head up to Haymarket where you can get a taste of the some mouthwatering Chinese noodles.  For the absolute heart of Sydney's Chinatown, take a stroll down Dixon Street.
Watch a Cricket Match
​This may seem odd to tourists (unless they are coming from UK), but Australians adore cricket. It has been one of their favourite sports for 200 years now, and it is highly unlikely that will ever change. Sydney Grade Cricket is one of the most popular sports events in Sydney, and if you are a sports enthusiast who wants to experience sports like the locals do, this event might just be your best chance.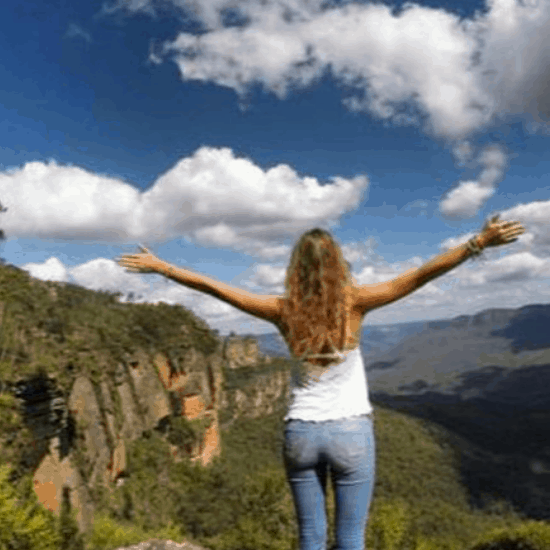 Roxana is an adventurer, frequent traveler and blogger at highstylife.com.  Apart from traveling, she loves to cook exotic food and take care of her two adorable dogs, Astoria and Brando, and her mischievous cat, Archibald. Roxana is an environmentalist by vocation, and she loves taking long walks at the beach.