Food in Puebla, Mexico | 13 Dishes to Eat and Where to Try Them
If you travel to Mexico, there are certain foods you just have to try.  Tacos al pastor with agua de horchata is a Mexican favorite as well, as chilaquiles and tamales.  However, each region in Mexico is also known for its specialities, and Puebla is no different.  In fact, when it comes to food, the Poblano cuisine is considered to be some of the best in Mexico.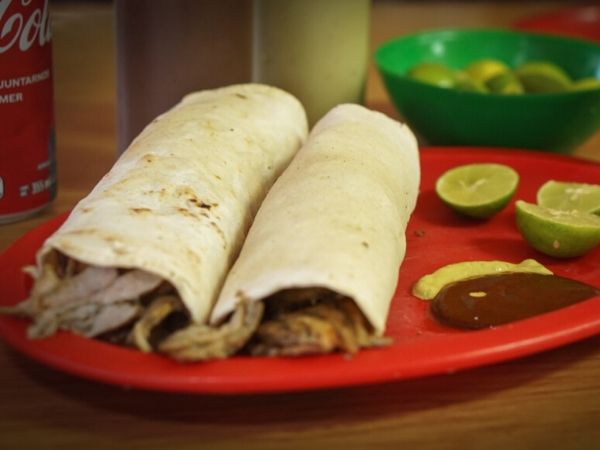 Tacos Arabes
You can find regular tacos on just about every corner of Mexico, but you'll only get tacos arabes in Puebla.  Inspired by Lebanese immigrants in the 1930s, tacos arabes are similar to a shawarma, but use Mexican ingredients.  For instance, the red chipotle sauce that comes with the tacos arabes is a must.  If you don't put the sauce on your taco, then you haven't really eaten a taco arabe.
When to eat tacos arabes:  Anywhere from 2:00 p.m. – 11:00 p.m.
Where to eat tacos arabes:  The first restaurant to serve tacos arabes is La Oriental La cuna del taco Árabe in downtown Puebla.  If you can't make it there, the chain Antigua Taqueria la Oriental is also popular.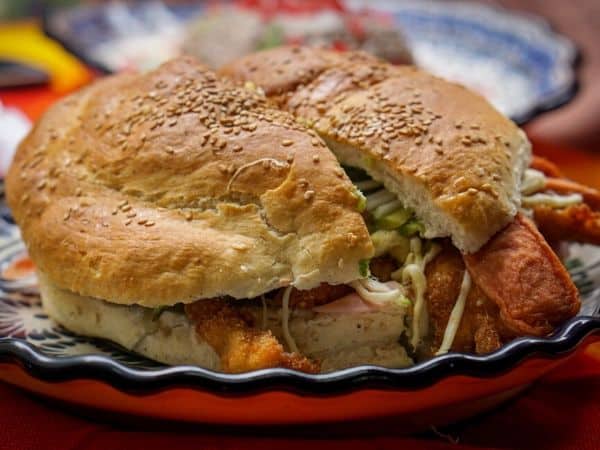 Cemitas
If you like sandwiches, you are probably going to like cemitas.  They are Puebla's sandwich, made with torta bread, meat, cheese, avocados, onions and salsa.  They are delicious, so eat them while you can!  There's probably not many places in the world where you can eat this exact sandwich outside of Puebla.
When to eat Cemitas:  People generally eat Cemitas for the main meal of the day (around 2:00 p.m. to 3:00 p.m.)
Where to eat Cemitas:  Cemitas del Carmen, Cemitas El As de Oro, Antojitos Mary en Cholula, El mercado de Cholula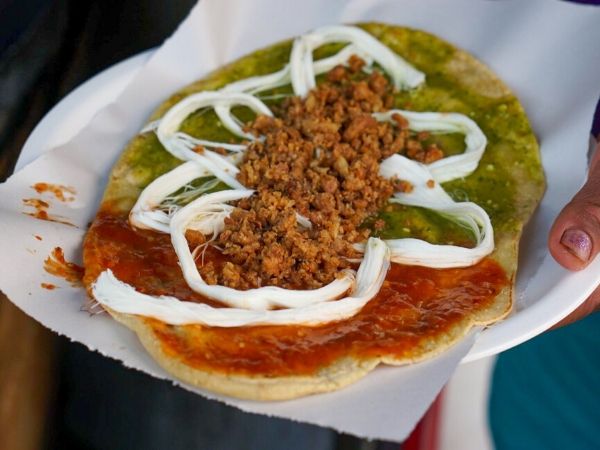 Memelas
I love memelas.  When I was in Mexico, it was one of my favorite foods to eat, and I would frequent memelas stands more often than I care to admit.  Memelas in Puebla are larger and are usually made with tortillas, beans, salsa, cheese, and a lot of grease!  I'd also recommend accompanying a memela with a coke.  Unhealthy, I know, but the combination is delicious.
When to eat Memelas:  For breakfast
Where to eat Memelas:  On the street!  There are various locations around the city, but one of my favorites is the memela stand on the corner of Avenida Reforma Sur and Calle Zacapoaxtla (close to the Walmart Reforma).  The memelas there are cheap and tasty.
Pipián
Most visitors know about Mole Poblano, but few actually learn about another popular local dish called Pipián.  Like the Mole Poblano, pipian's origins date back to the colonial period, which is why it's now one of Puebla's more traditional foods.  As far as the food itself, pipián is a special red or green sauce that is made from pumpkin seeds and can be eaten with pork, chicken, beef, fish, or tongue (pork is recommended).
When to eat:  Pipián is typically eaten as the main meal of the day (during the lunch hours of 2-3).
Where to eat it:  You can find Pipián at the Meson Sacristia.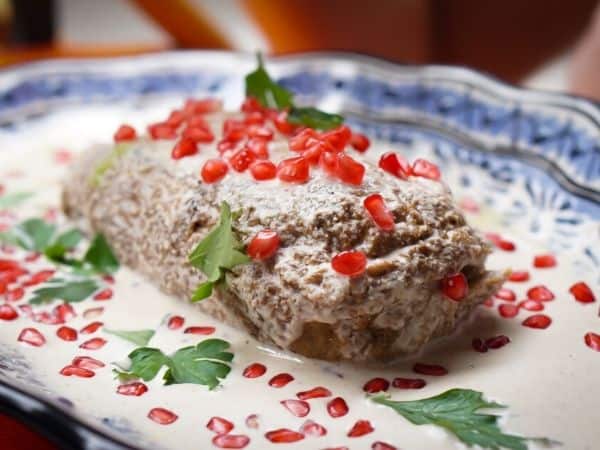 Chiles en Nogada
Chiles en Nogada are stuffed poblano chilis that are covered in a cream sauce and topped with pomegranate.  As you can see, the three main colors on the dish are red, white, and green.  They also happen to be the colors of the Mexican flag.
When to eat them:  Chiles en Nogada is a seasonal dish, and the main season lasts from July to September.
Where to eat them:  You can find this dish in restaurants all over the city.  Or, if you are lucky enough to be invited to someone's house for Chiles en Nogada, that's how the locals like to eat them.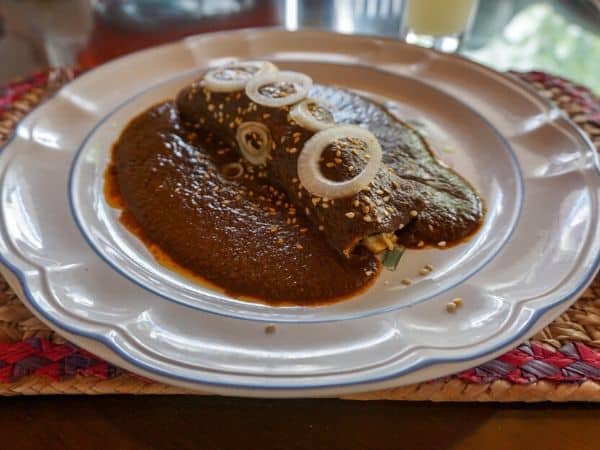 Mole Poblano
Mole Poblano is probably the most famous dish from Puebla.  Mole is actually not the dish itself, but the dark sauce that covers the meat (typically chicken). To be honest, I didn't really like it that much.  But, a lot of people do, and it is one of the must try dishes if you visit Puebla.
When to eat it:  Traditionally, this is a meal that is eaten during the day, although you can eat it at night.
Where to eat it:  There are so many restaurants around Puebla, (especially downtown!) where you can try this dish, and Mi Ciudad is one of the most popular.
Chanclas
Chanclas are a type of wet sandwich that are made with bread, avocado, onion, meat, and a special red salsa.  Even though chanclas are a sandwich, be prepared to eat them with a knife and fork.  There is just too much salsa to eat them with your hands.
When to eat:  Breakfast, lunch, or at night.  They are also good party food!
Where to eat them:  On Avenida 25 Pte. between the streets of Calle 9 Sur and Calle 5 Sur.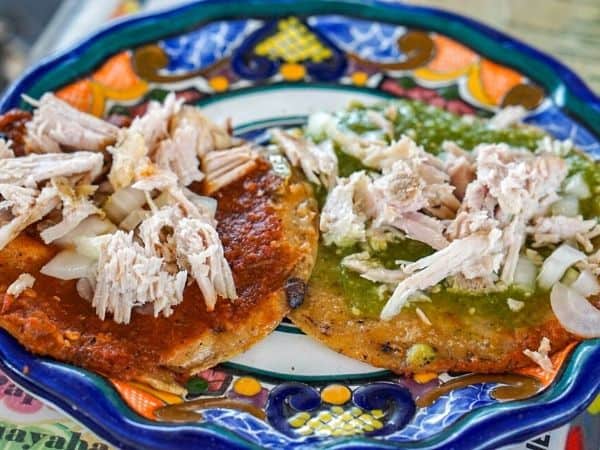 Chalupas
When most people think about Chalupas, taco bell comes to mind.  But, the real Mexican chalupas are very different (and much tastier!).  Chalupas also happen to come from Puebla.
When to eat:  The most popular time of day to eat Chalupas is for the "comida" (the main meal of the day).
Where to eat:  La Casita Poblana
Pambazos
Pambazos are similar to a torta.  It's a sandwich where the bread was dipped in a pepper sauce, and filled with potatoes and chorizo.
When to eat them:  For lunch or dinner (and sometimes breakfast!)
Where to eat them:  El Frolito, located on Calle 3 Sur between the Av. 15 Pte. and Av. 13 Pte.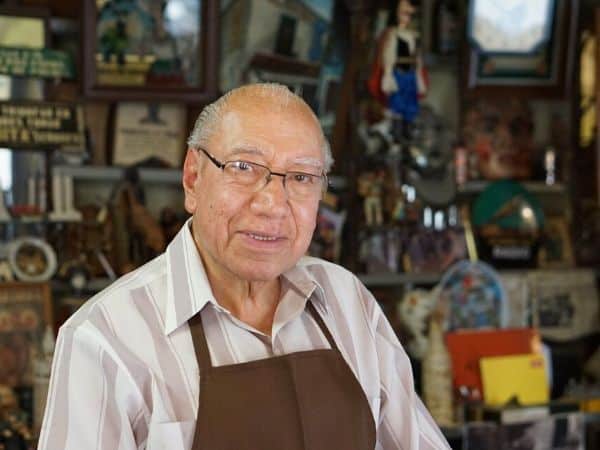 Drink a Pasita
If you are going to have a drink in Puebla, it should be a pasita.  This liquor is made from raisins and is served in a shot glass with a piece of goat cheese.  It's also somewhat of a legend in Puebla.  The bar, La Pasita, has been around since 1916, and is said to have a man buried beneath it.  Apparently, a customer tried to drink 100 pasitas all in one go, but didn't survive to tell the tale.  The reminder of his failed attempt lives on in the bar.
When to drink a pasita:  When you are in need of a bit of a kick!
Where to drink a pasita:  La Pasita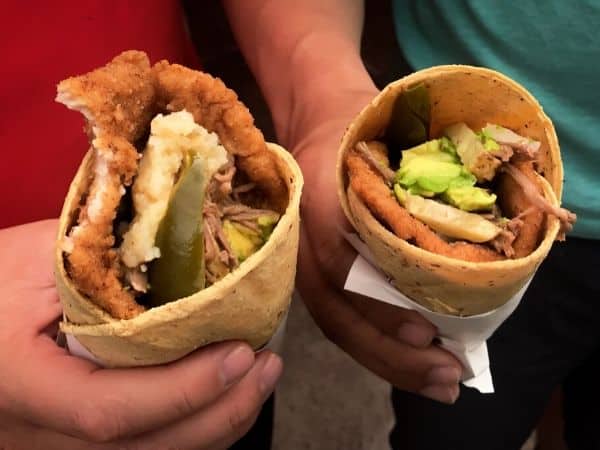 Tacos Roger
You'll have to stand in line for Rogers tacos.  The tacos at this food truck are so popular, you usually have wait 10 – 15 minutes before you can even order them.  Tacos Roger has been around for about 30 years and serves tacos that are a bit unique.  A typical taco comes with meat (milanesa is good!), potatoes, chile poblano, chipotle, and avocado.
When to eat at Tacos Roger:  For lunch
Where to find Tacos Roger:  At Tacos Roger of course! (Calle Oriental 32, La Paz)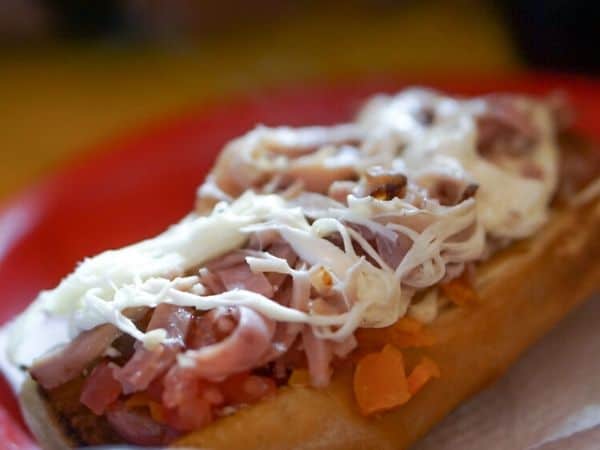 Mexican Hot Dogs and Hamburgers
In Mexico, people seem to make a big deal about Sonora hot dogs.  Well, I'm partial to the hot dogs and hamburgers in Puebla.  It feels like they put just about everything on those tacos – carrots, tomatoes, meat, ketchup, mayonnaise, pineapples, and cheese.  It may sound strange, but they sure taste good.
When to eat hot dogs:  Poblanos typically eat their hot dogs and hamburgers at night.  The food trucks usually come out after 8:00, and are even a perfect snack after the nightclub.
Where to eat hot dogs and hamburgers:  My favorite food truck selling hot dogs and hamburgers is the one on Calle Zavaleta/Camino Real A Cholula called Hamburguesas y Hot Dogs Max Ciro.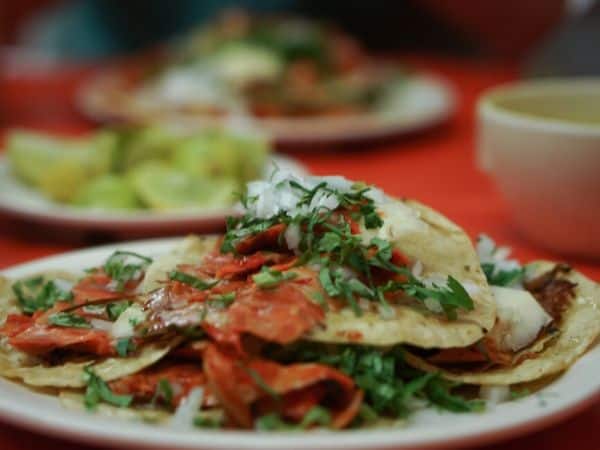 Tacos al Pastor
If you could only eat one kind of taco in Mexico, it should be a taco al pastor.  These almost bite sized tacos are simply delicious, and one of the best things you can eat in Puebla, or all of Mexico for that matter.
When to eat a taco al pastor:  Usually after 8:00 p.m. at night.
Where to eat a taco al pastor:  My favorite tacos al pastor (get them with cheese) are located in Cholula on Calle 14 Ote. close by the university.  It's an outdoor taco stand that is next to the Iglesia Adventista del Séptimo Día, Cholula.  Just make sure you don't arrive before 8:00 p.m. They won't be open yet.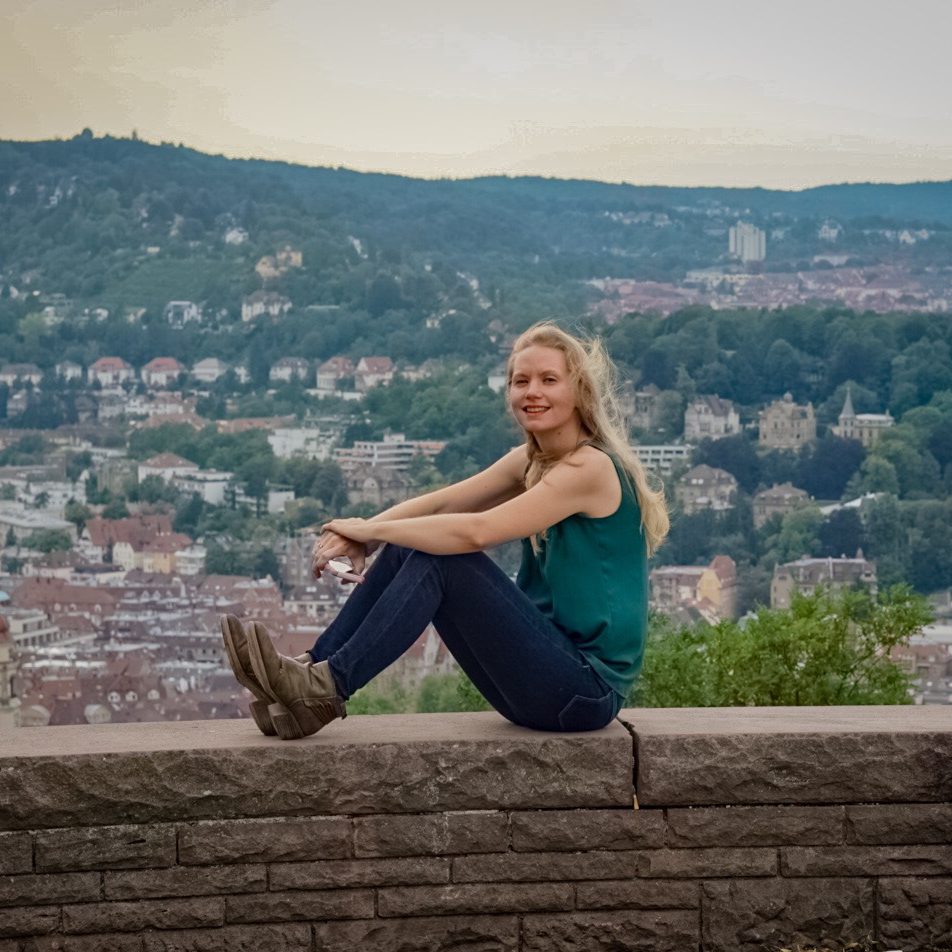 Natalie is the creator of this website, Tourist 2 Local, and has a huge passion for traveling and learning about other cultures.  She enjoys diving deeper into the places she visits and is curious about the various foods people eat, languages they speak, and the different traditions and customs people partake in around the world.  Apart from traveling, Natalie is a fierce board game player, an English teacher, and someone who is interested in just about every sport and activity.