Milan, Italy | 16 Awesome Insider Travel Tips
Milan is full of surprises. It's one of Italy's most underrated cities, and often branded an ugly, gray concrete filled city offering little more than a couple so sights and fancy boutiques in the city centre. Visit Milan and you'll be surprised by its cultural diversity, great foodie scene and secret hotspots that only locals know about. The city is dynamic, always in motion – as a local living in the city part time in between travels, I am surprised every time I return. There's always something new to discover.
Here I've gathered 16 cool ways for you to enjoy Milan like a local, and have included nightlife, restaurants,  places to see, and things to do.
Outdoor Swing and Ballroom Dancing
This is the one place where I always take visitors. Balera dell'Ortica is part bocce club, part outdoor dance club with ballroom dancing and swing nights, part 'trattoria' (family-run restaurant) dishing out great home-cooked food. On Sunday afternoons you'll find local elderly men playing bocce, while Milan's coolest hipsters slide their brogues and twirl their skirts on the dance floor side by side. Vintage and craft markets are also organized – check their Facebook page for more info!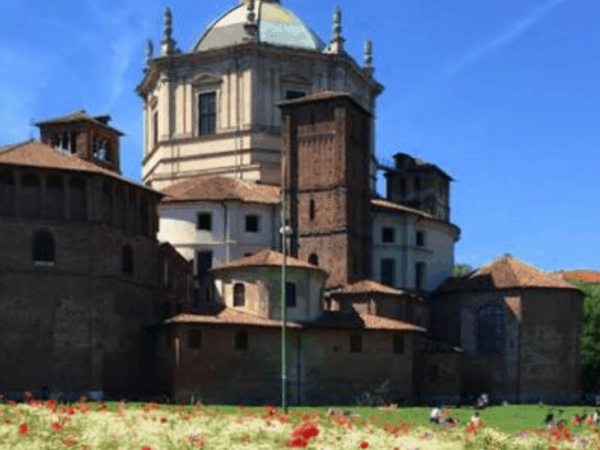 Drink with the Locals by the Roman Ruins
Did you know Milan has some Roman ruins?  The most famous are the Colonne di San Lorenzo, a well-preserve colonnade opposite the San Lorenzo Basilica. The area a popular nightlife hotspot in summer – people just grab beers and food to go and sit around the square. People watching is always fun, and there's often impromptu live music in summertime.
Time-Travel back to the 60's
If you fancy a real 'trattoria' experience, head to Albero Fiorito, a place that will make you feel as if you've travelled back to the Sixties. Food is super cheap, but you don't really go there to eat – the retro atmosphere is what steals the show. Think public phone boxes, handwritten menus, dusty decor and a mustachioed owner that hardly ever smiles. There's only one catch – it's open at lunchtime only, but it usually fills up before 12.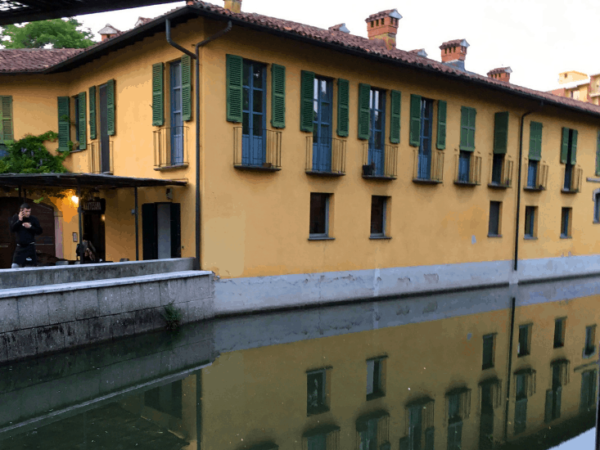 Cycle along the Naviglio Martesana
There are three remaining Navigli, artificial canals part of a once-extensive network of waterways. Everyone knows Naviglio Grande and Naviglio Pavese, popular nightlife destinations – but my favorite is actually Naviglio Martesana, a 40 km-long canal heading northeast to the Adda River. It's fun to cycle along the canal, travelling out of Milan and passing some pretty villages and locks designed by Leonardo Da Vinci.
Check Out the Local Designers
Milan's answer to Brick Lane, East Market is a monthly event held on the third Sunday of each month in the post-industrial Lambrate neighborhood (which happens to be where I live). Market stalls are set up in a former warehouse, selling craft objects, clothes and accessories made by local designers and vintage everything. Live music and food trucks complete the fun atmosphere.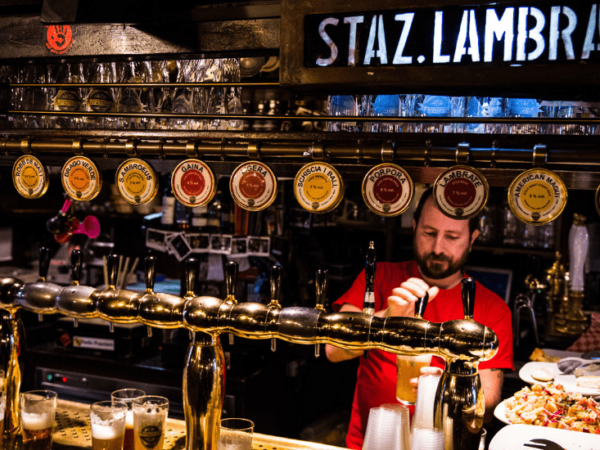 Partake in Milan's Craft Beer Craze
The craft beer craze sweeping over the world has also reached Milan – new microbreweries and craft beer pubs are opening their doors every week. However, the choicest brews in town can be enjoyed at Birrificio Lambrate, a place that started out over 20 years ago serving only two beers. Now they serve over 20 brews in two bars in Lambrate. Another cool craft beer place is Isola della Birra in the Isola area.
Discover a Secret Garden
Brera is Milan's answer to Montmartre, a neighborhood in the city centre with an artsy, bohemian vibe, courtesy of the Fine Arts Academy. Brera is fun to visit during the day and at night – if you're visiting in the daytime, don't miss stopping at the Orto Botanico, a tiny botanical garden that even locals don't know about. A perfect 'secret garden' in the city center.
Have an Aperitivo the Right Way
Read any Milan guide and they'll all wax about 'aperitivo', a massive buffet spread usually served in bars usually between 6 and 10 pm, included in the price of a drink.  A buffet and a drink under 10 euro? Sounds too good to be true, and it usually is, as quality tends to be quite low. To be honest, I much prefer the tradition of aperitivo as originally intended – a small drink and snack before dinnertime. A great place to enjoy a quality aperitivo is Bar Triennale, upstairs from the Design Museum, where inventive canapés are offered alongside quality cocktails and the view over the roofs of Milan completes the experience.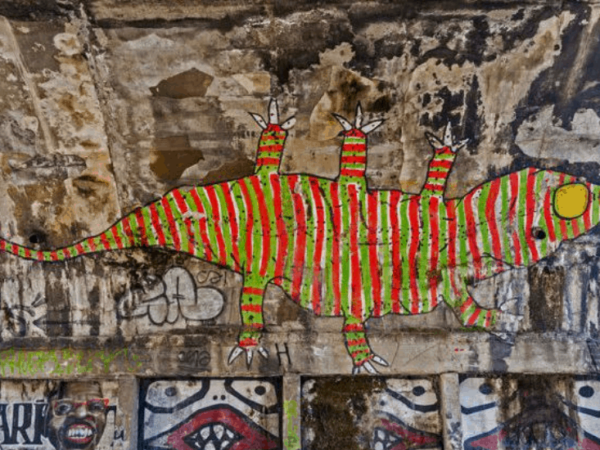 The Street Art Hotspots
Street art lovers will have lots to choose from in Milan – the city has recognized street art as a creative medium, and street artists are often commissioned by the municipality. Street art hotspots include Isola, Via Santa Croce near Colonne, the Leoncavallo area and a large wall near the Ippodromo, said to be the longest painted wall in Europe. Another cool project is 'Energy Boxes' electrical boxes painted by street artists all over the city.
The Best View in Milan
There are lots of places to see Milan from above, from the Duomo Terrace to many rooftop bars. In my opinion, the best view is the one from the top of Palazzo Lombardia near Via Melchiorre Gioia – access is free every Sunday. On clear days, you can get a wonderful view of the Alps.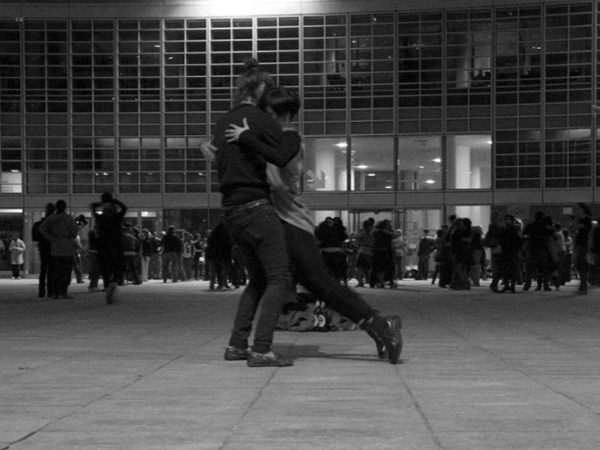 Join in an Urban Guerilla Dance Club
On Saturday nights, the square opposite Palazzo Lombardia often houses the events of Mazurka Klandestina, a guerrilla urban dance club. There are no tickets and no secret passwords – anyone can just turn up and dance. Locations vary – another popular one is Piazza Affari, opposite Cattelan's famous Finger sculpture.
Run (or Walk) up the Hill in Montestella
Even though it looks gray and drab at first sight, Milan has many beautiful parks. Most guidebooks will mention Parco Sempione or the Giardini Pubblici Indro Montanelli – a little further out of the center there's Montestella, a large park with an odd hill right in the center. Milan is a very flat city, so what's up with the hill? Montestella is in fact an artificial hill, made with grassed-over WW2 debris. It's a great place for runners, and on the top of the hill you'll be rewarded with a great view over the city.
Chill at the Rooftop Terrace of 10 Corso Como
10 Corso Como is a popular boutique, brainchild of Carla Sozzani, the sister of Vogue Italy's editor in chief. There's a shop, a bar and restaurant, small hotel, art gallery and bookstore – but the real treat in my mind is the rooftop terrace, which is free to access and a great place to chill for a while with a nice view on the Porta Nuova skyscrapers nearby.
Continue the 40-Year-Old Party at Trattoria da Lina
Yes, it has 'trattoria' in the name, but you don't really go to Lina for the food – you go there for the fun after-dinner atmosphere, with guitars and singalongs. A friend described Lina's as 'an end of the school year party that's been going on for 40 years' – visit on a Friday night and you'll know what I mean. If you can get in, that is.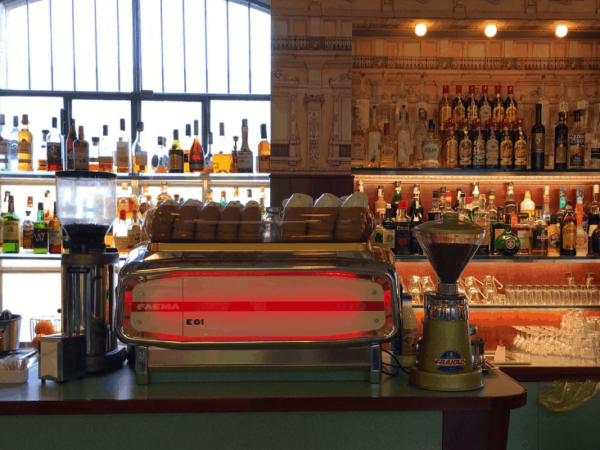 Stop by the Retro Bar Luce
The award for most Instagrammable cafe is definitely won by Bar Luce, a retro cafeteria inside Fondazione Prada, an art gallery opened by the famous fashion brand as 'a gift to the city'. Bar Luce was designed by director Wes Anderson, inspired by a Fifties cafe. The decor is indeed beautiful (vintage pinballs, formica tables and neon lights) and prices are honest.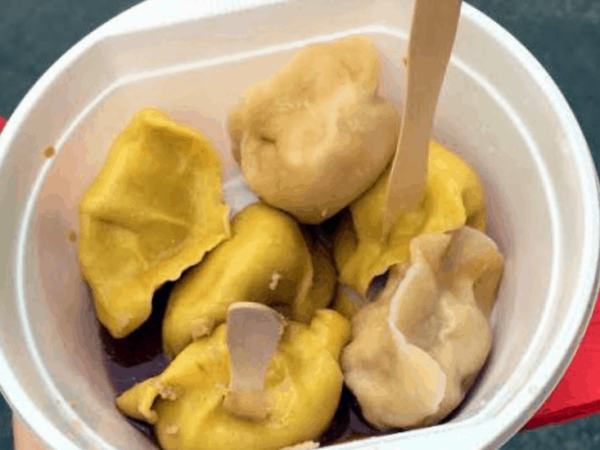 Experience Milan's Old China Town
Milan's Chinatown dates back to the mid-19th century, when families from the Shenzhen province moved to the city to work the silk coming from Lake Como mills. 150 years later, the area around Via Paolo Sarpi is full of Chinese eateries for all tastes and budgets. Hua Cheng is great for a cheap and cheerful dinner, Wang Jiao is a little pricier, but delicious, and for street food you can't miss dumplings from Ravioleria Sarpi and bubble tea from the place just opposite.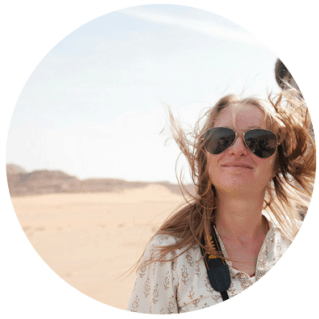 Margherita Ragg is a blogger and freelance writer, creator of nature and adventure travel blog The Crowded Planet. She is based in Milan part-time and spends the rest of the year traveling around the world and living as a digital nomad. Sleeping in, eating pretty much anything and playing with her cat Tappo are three of her favorite things. ​