10 Ways to Get Off the Beaten Path in Barcelona
Barcelona is known for being one of the coolest cities in Europe, and rightfully so.  There are countless amounts of fun experiences waiting at your doorstep.  So many that, even most of the locals haven't dived into everything the city has to offer.  I remember speaking with my roommate in Barcelona who had already lived in the city for four years, and at that point, she felt like she had only explored less than half of what Barcelona offers.    
To sum it up, the idea of conquering Barcelona in just a few days is not only overwhelming, it's impossible.  Making it a goal to see every single famous building and those 25 museums mentioned in your guidebook will only leave you with tired legs and a massive headache.
Instead, I would recommend you to be like the locals in Barcelona.  Focus on the experiences. Go out at night, explore the nature outside of the city, eat Catalan dishes, and immerse yourself in the many diverse cultural experiences the city has to offer.  You won't regret it.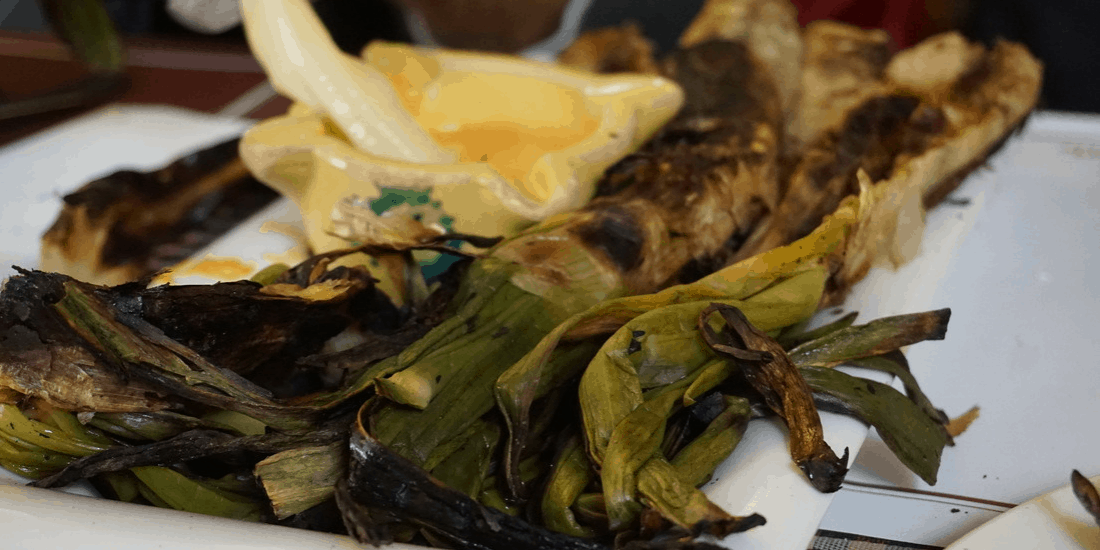 If you really want to immerse yourself in the local culture in Barcelona, this is one of the best ways to do it. The Catalan people love their Calçotadas like Americans love their summer barbecues.  As we know, there's nothing quite like getting together with friends, having a few drinks, and grilling some… calçots…?
By the way, calçots are a type of onion that you can find in abundance in Catalunya between January and April.  And instead of putting them in the boring vegetable category, those creative Catalans decided to not only make a delicious dish out of them, but create an experience of it as well.  As the beginning of the year rolls around, you will find Catalans heading out into the nature to grill calçots on the weekends.  It's usually a fun and relaxing day trip spent with friends and family.
If you don't have any Catalan friends and are not sure what how to experience a Calçotada, you can always head to a restaurant and try calçots there.  Just make sure that the restaurant is known for it's calçots.  The last thing you want to end up doing is eating some tasteless onions on La Rambla.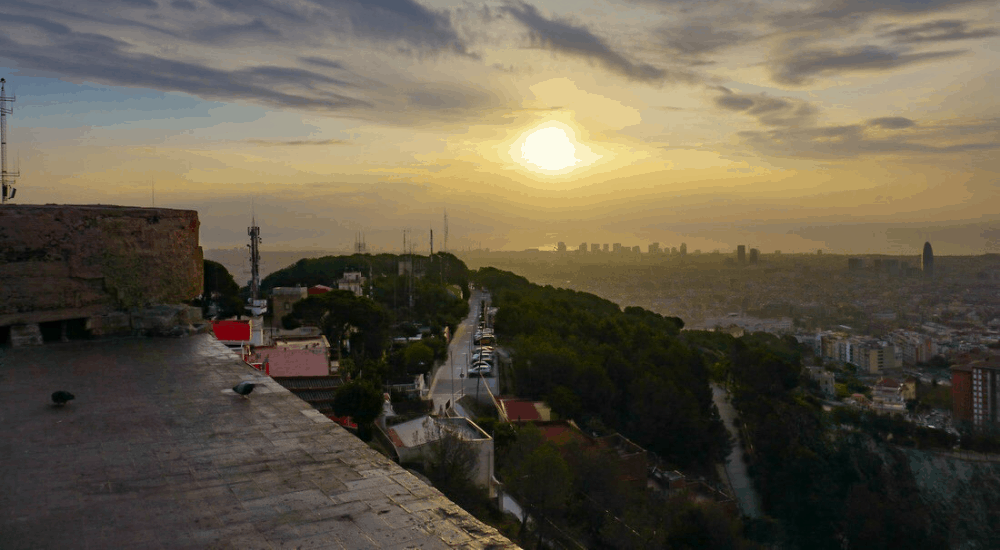 Watch the Sunrise from the Bunkers del Carmel
If you want to have an experience in Barcelona that you will always remember, then this would be it.  The Bunker of Carmel has one of the best viewpoints in Barcelona, and it's a perfect place to begin your day.  Bring something from the bakery to snack on as the sun comes up.  It will probably end up being your favorite breakfast in Barcelona.  Oh, and if waking up early is not your thing, remember that you can always catch up on sleep later during your Spanish siesta.
How to arrive:  If you have Google Maps on your phone, you can type in "Bunkers del Carmel" for guidance.  I walked from the district Gracia, which was about 30-40 minutes.  You can also take the yellow metro line to Alfons X or the bus lines 24, 92, 114, 119, and V17.  If you have a car, of course, that is the best way to arrive.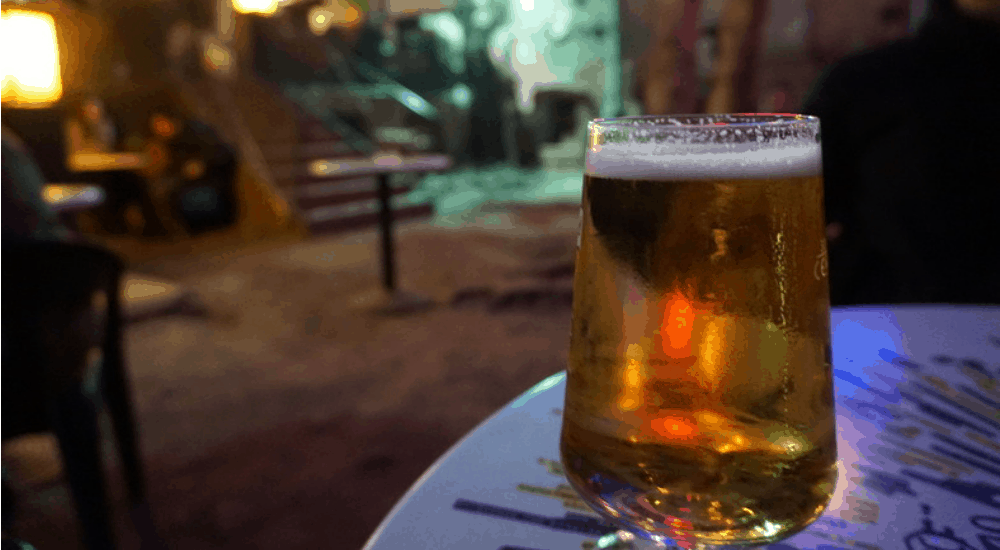 Go out in El Born at Night
As a tourist, if you don't know where to go at night in Barcelona, you could very well end up in a part of the city your mother wouldn't be so happy about.  Barcelona has more than one area where the locals would rather not venture to during the wee hours of the morning.
El Born, however, is not only one of the safer parts of the city, it also a neighborhood where the locals love hanging out.  You can find intriguing bars in random corners of El Born where you'll have a higher chance of meeting people who are actually from Barcelona (it's harder to do than you think).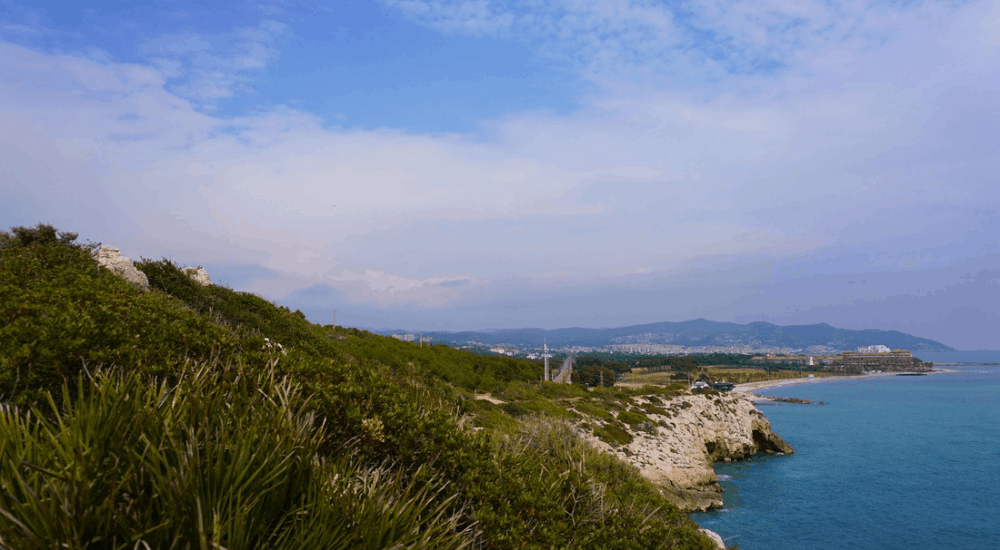 Get out of the City and into the Nature
If you are in Barcelona for more than a couple of days, and you don't take a day trip, you are missing out.  One of the reasons why people are crazy about Barcelona is because there are so many things to do outside of the city like hiking along the Costa Brava, skiing in the Pyrenees, or experiencing Catalan festivals in the interior of the province.

Breakfast Like the Locals
The people in Catalonia love bocatas (a type of Sandwich). When I worked in Barcelona, I would eat one every day with my coworkers for breakfast, and quite surprisingly, I never got tired of them. Actually, as I am writing this, I had a bocata earlier this morning and am craving another already.  I love those sandwiches!
You can get bocatas everywhere, but I would look for them at the bakeries in the more residential neighborhoods. My personal favorites are bocatas with ham and cheese or fuet. Of course, if you want them to taste really good, you shouldn't forget the tomato sauce (tomàquet).  It's what makes those bocatas so addicting.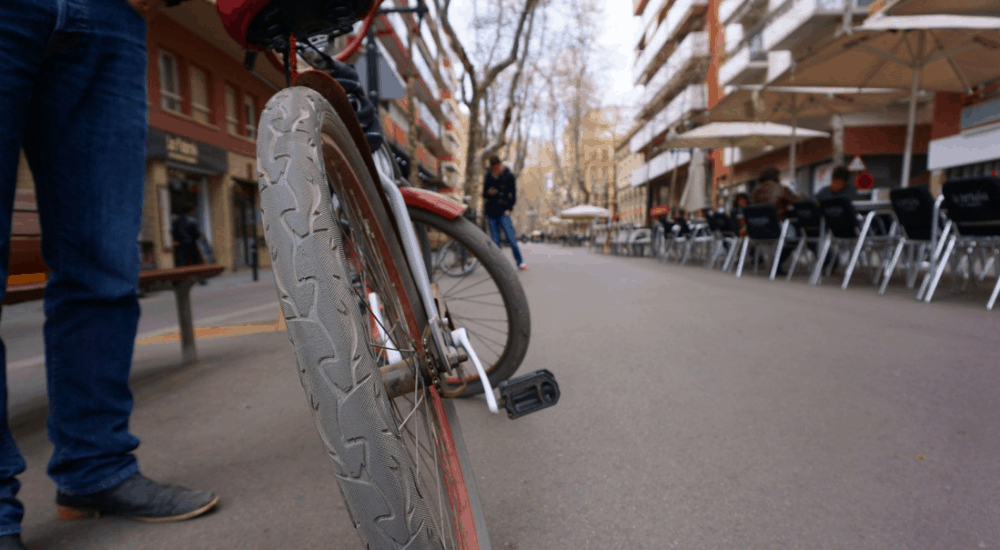 The Best Way to Get to Know Barcelona
Barcelona is a big city with a lot of its main attractions spread out. It's hard to get everywhere only by walking and the metro is too depressing for you to want to spend more time there than necessary.  This is why renting a bike is your best option. Not only are you able to see a chunk of Barcelona in just a few hours, you'll also have the opportunity to escape the tourist craze and discover the more local parts of the city.
I rented my bike from Bike Rental Barcelona. They are located at the end of Las Ramblas and have great deals.  I paid 8 euros to rent a bike for three hours.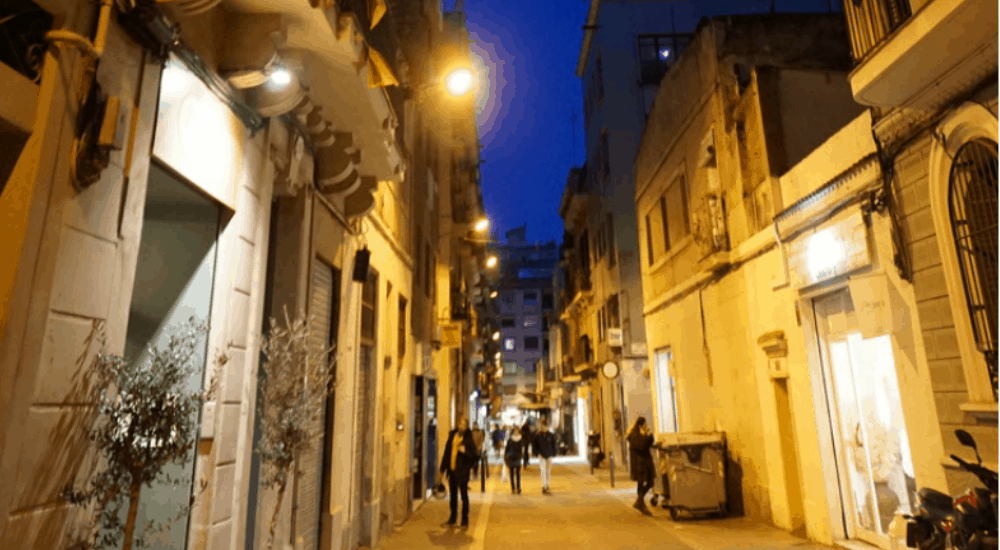 Live with the Locals in Gracia
If you're going to be staying in Barcelona for more than a day or two, you're probably going to get sick of the other tourists really quickly (I'm serious about this). Barcelona becomes way too crowded and before you know it, you'll be longing to never see another DSLR again. The great thing is that there are local neighborhoods like Gracia that you can escape to where you will find kids playing soccer in the squares, friends catching up over drinks, and older couples on benches and soaking it all in.  To top it off, with an abundance of quality restaurants and bars packed with locals, Gracia is an ideal place to keep you well-fed and entertained at night.

Take Advantage of Barcelona's International Scene
Barcelona is known for its tapas, paella, and Catalan cuisine.  Yet, after a while, there's just so many patatas bravas and jamon that you can eat before your stomach starts craving something different. Which… is not a problem.
​When I lived in Barcelona, I always felt like I was living in a mini New York.  The city is super cosmopolitan, and a perfect place for you to sample some authentic cuisine from all over the world.
The last time I was in visited the city, I ate delicious Mexican food twice, mouthwatering Italian pizza, and probably the best Venezuelan arepas I have ever tried. It's easy to say that I left the city on a full stomach and with a big smile.

The Sagrada Familia Without the Tourists
If you think that the Sagrada Familia looks cool during the day, wait until you see it at night. The church is lit up and is even more impressive.  It almost looks magical. And you remember that crowd of 200 tourists surrounding the church around 2:00 p.m.? Well, at 8:00 or 9:00 p.m., they are not there anymore.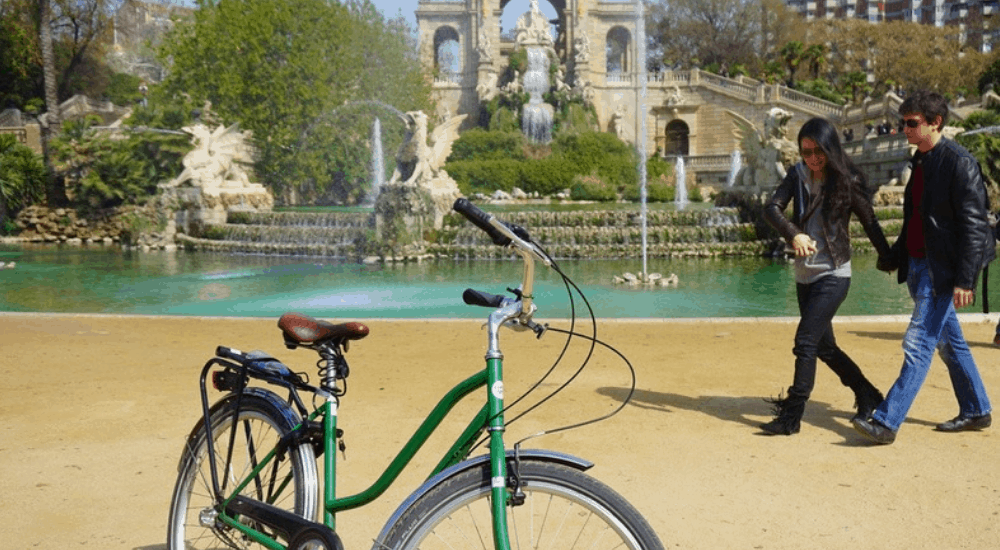 In just a few hours with the Steel Donkey Bike Tour, I had eaten some of the best churros in Barcelona, learned what it means to be Catalan, tried a local drink called agua de horchata, explored the lesser known parts of the city, and learned some interesting things about Barcelona and it's history.  Steel Donkey tours are fun, educational, off the beaten path, and relaxing.