12 Local Travel Tips for Times Square
One of the Go-To places for people visiting New York is Times Square. My office is just off Broadway, so I've spent some time trying to find the less touristy options in the area for food and drinks. The tricky part is finding something good that's not also expensive.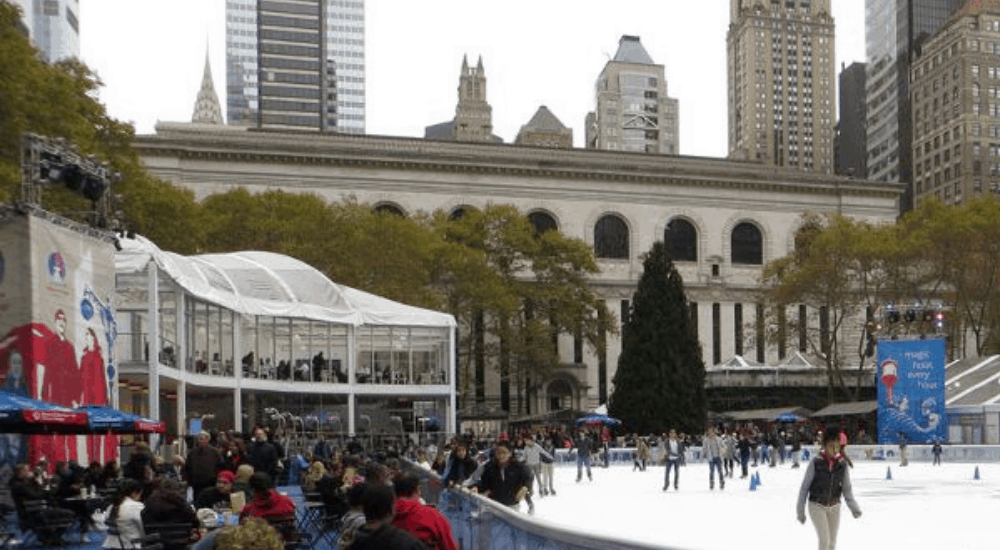 Participate in the Local Activities at Bryant Park
I personally prefer suggesting Bryant Park over Times Square for people to spend more of their time sightseeing, especially since they're right next to each other. In the winter they open an ice rink and shops that can be a lot of fun to browse. In the summer they have all sorts of fun dance events, live music, movies, Broadway performances and even weekly yoga in the park.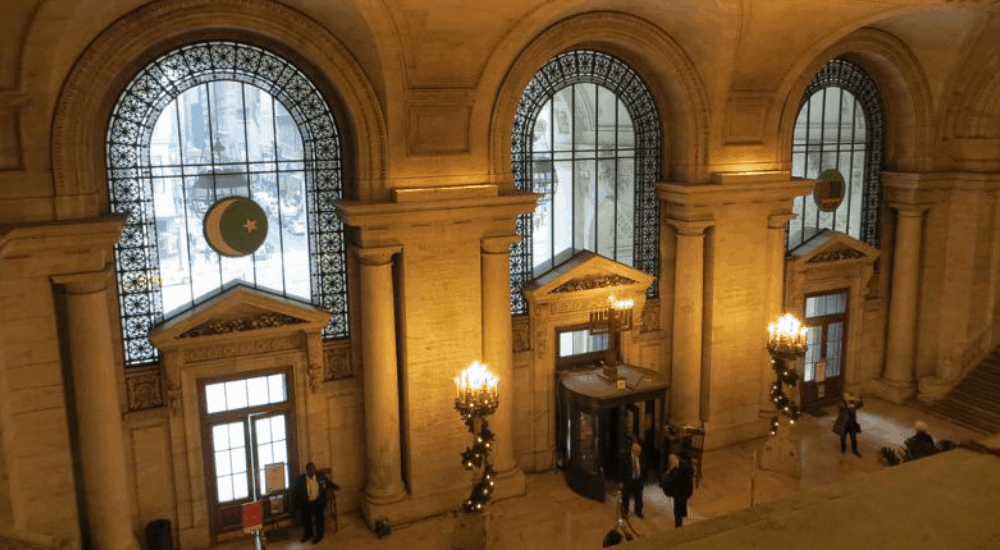 Relax in the Beautiful New York Public Library
The New York Public library is also right in Bryant Park, which means free/clean bathrooms and free Wi-Fi. The interior of the library is full of beautiful architecture, which includes the famous reading room.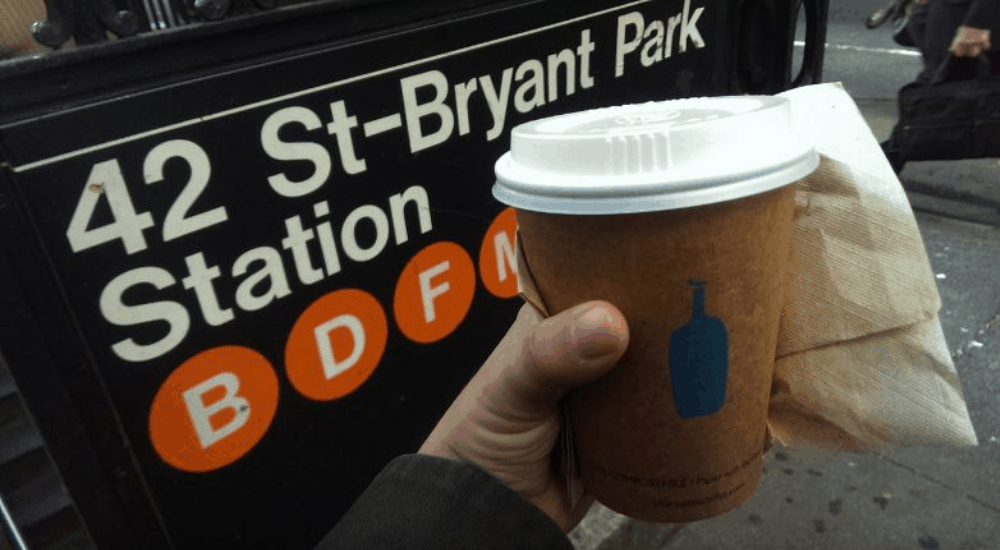 Grab a Morning Coffee at Blue Bottle
Recently the really good California coffee company, Blue Bottle, has opened up a cafe just across the street from Bryant park on 40th street. Coffee is an integral part of a New Yorker's morning routine, and this coffee not only has the kick you need but tastes great too.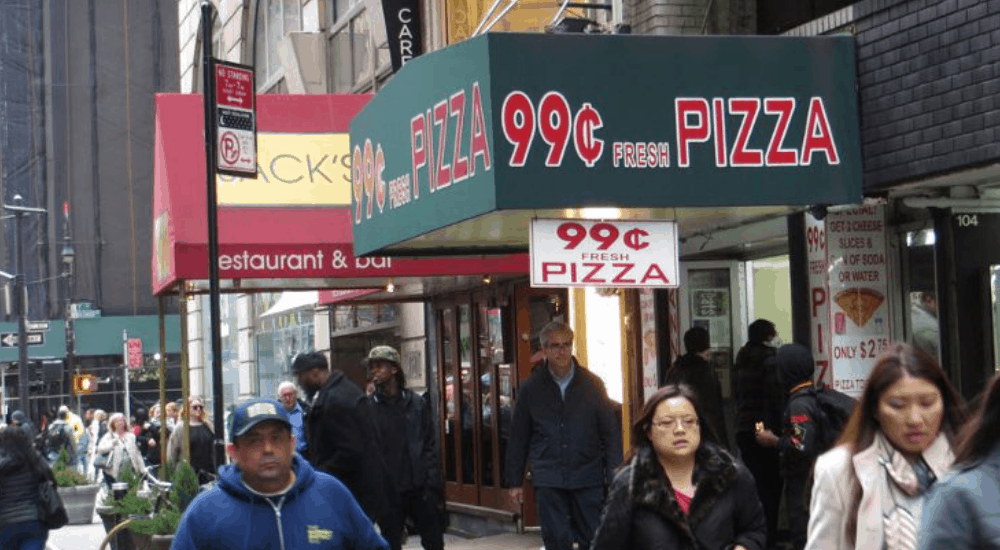 Eat Pizza Where the Locals Do
For those on a budget you can grab yourself a New York slice. Just be sure to hit the 99cent Pizza location next to the parking garage between Broadway and 7th Ave on 40th Street, because their slices are almost always fresh, making it one of the better locations. They only have cheese slices, but everyone in the area knows this spot and regularly stops in so they're always making fresh pies.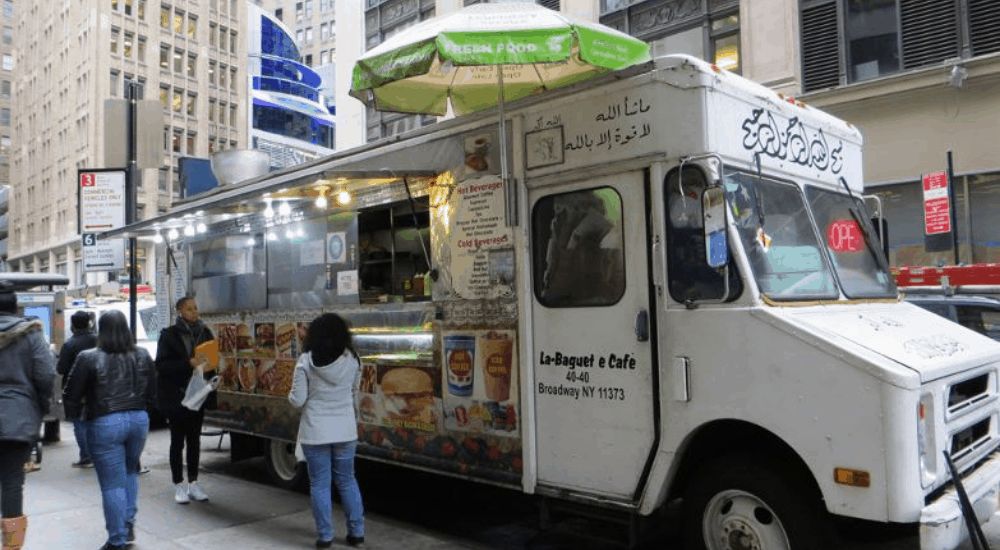 Have Lunch at a Food Truck
Food Trucks can get pricey and street-meat carts messy, but my go-to street-meat truck in this area is usually parked between Broadway and Bryant Park. The chicken and rice, which is only $6, is my favorite, but there's plenty to choose from. It's easy on your wallet and filling for your stomach.

Pocket size Rice Ball snacks from either Kinokuniya or Sunrise Mart, which are on either side of Bryant Park are another great option for a budget friendly and filling snack. There's various little Japanese cafes and markets, but I've found these two options to be the better choices, and they even have a good variety of lunch-boxes if you're looking for a bit more to eat.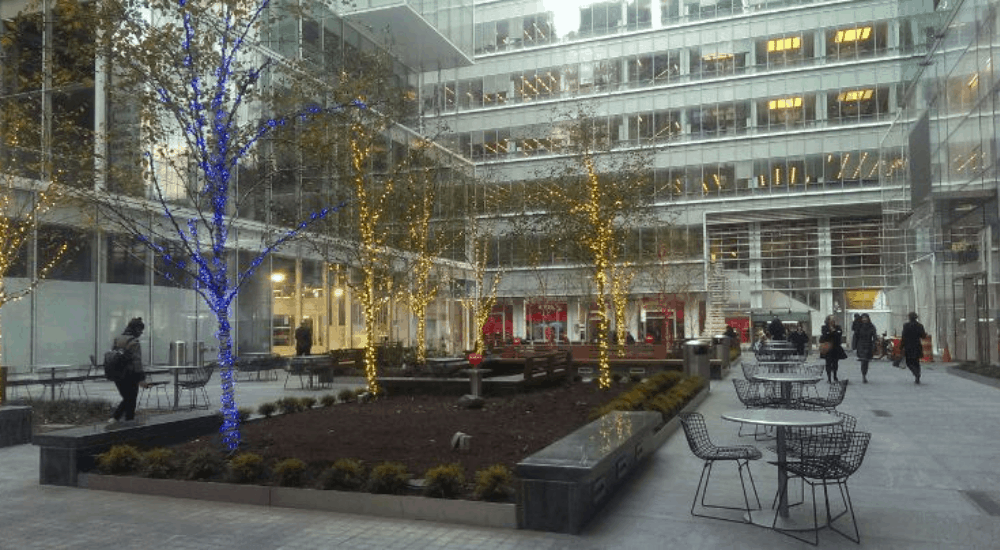 Take a Break and Charge Your Phone
Another nice hidden spot for taking a break and charging up is the courtyard next to Equinox gym between W 41st/W 42nd and Broadway/6th Ave. It's quieter and less crowded than Bryant Park so a nice place to take a breather. Recently, they installed charging towers next to the benches, marked by the red lights, which can be incredibly helpful since smartphones die fast than we'd all like.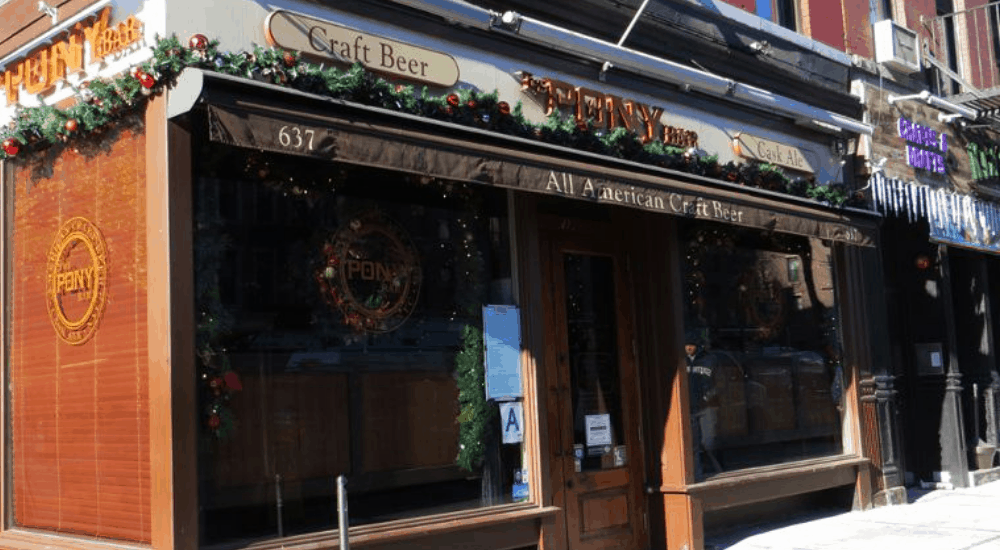 The Perfect Place for Beer Lovers
I'm not a beer drinker but The Pony Bar is the go-to bar for the beer connoisseur. I tend to go for their cider options. They have a ridiculous number of taps and they beer menu is always changing so you'll never get bored. It's also a place where a lot of people kill time as they wait for their trains/buses to New Jersey, so a good place to mingle.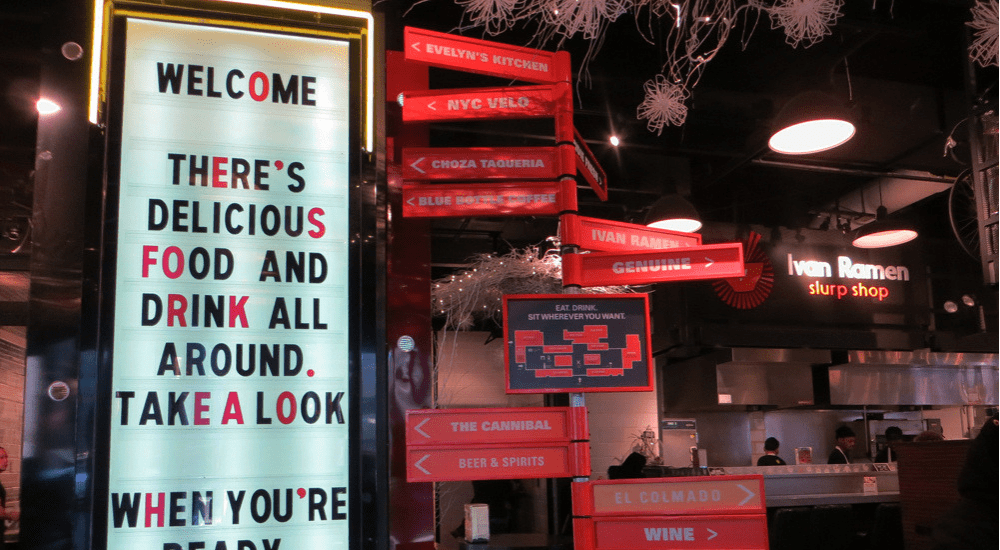 Have some Delicious Ramen
Not far from the Pony Bar is another recent addition to the area, Gotham West Market. The food hall is full of tasty options, but one I greatly enjoyed was Ivan Ramen. He's a New Yorker who makes some amazing ramen! He used to live and cook in Japan, but moved back to NY, establishing himself in the local food scene here. It's not traditional style Japanese ramen, but I highly suggest everyone try it.

Hang Out with Locals Around Port Authority
Because more and more people are moving to Jersey since it's close and more affordable than Manhattan there's growing crowds at the bars around the Port Authority. Similar to The Pony Bar all up Ninth & Tenth Ave are bars that are good places for intermingling with locals enjoying happy hour after work before hopping on their buses home. Generally they're nothing fancy but there's all sorts of fun pubs and sports bars like Lansdowne Road, Mercury Bar, and Deacon Brodies Tavern.  It's a short walk from Times Square but just far enough that locals are hanging around.

Tracey loves to explore different cultures, art, food and music. Luckily there is always something new to find here in New York, but even though she works full-time she still tries to find time to travel both locally and internationally.  You can find her at Exploration Addict.