Tanzania | A Local Travel Guide
Tanzania is one of the most exciting countries to visit not just in Africa but in the world. With its beaches and seafood, national parks, mountains and craters, and warm, friendly people, the country has something to offer to everyone!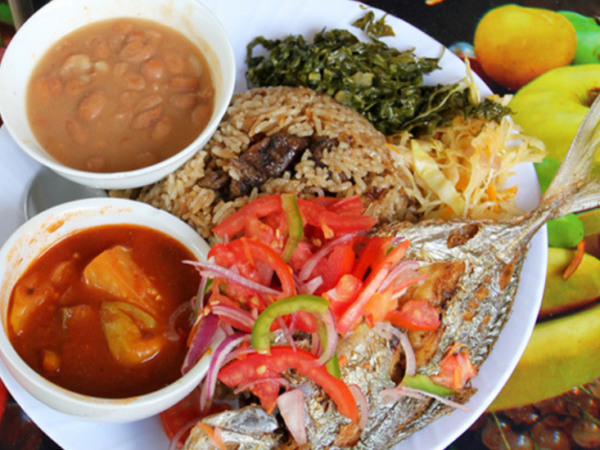 Seafood in Tanzania
Dar es Salaam is the seafood capital of East Africa. Lobster, crabs, calamari, prawns and numerous kinds of fish are available in most restaurants. Try the seafood platter (for 2 or 4 people) at Sea Cliff Hotel's Karembezi Restaurant and you will be never be the same again.
Zanzibar's island cuisine combines seafood with an Indian flair – you can't go wrong with that!
Fruits in Tanzania
Tanzania has a wide variety of tropical fruits, including fresh coconut that you can drink from a shell off street vendors and passion fruit juice that is sold in most restaurants and cafés.
Street Food in Dar es Salaam
The most popular local food in Dar es Salaam is Chips Mayai or chips and eggs. Fried. What's not to like?!
Tanzania's Welcoming Culture
Tanzanians are a very friendly and hospitable group of people. A case in point -Karibou which is a Swahili (national language of Tanzania) word means 'welcome' and is the most often used term in Tanzania! Tanzanians use it to invite people into their homes. It also serves as an invitation to eat and drink with them.
Bargaining in Tanzania
Tanzania has a culture of bargaining so, unlike in the West, there is no such thing as a fixed price. A friend told me to always start at a third of the asking price and settle at half – try it and you'll have enough money to spend on lots of wooden carvings, Kanga (African print) material for making colorful skirts, Tinga Tinga paintings done by local artists and intricately designed Tanzania jewelry.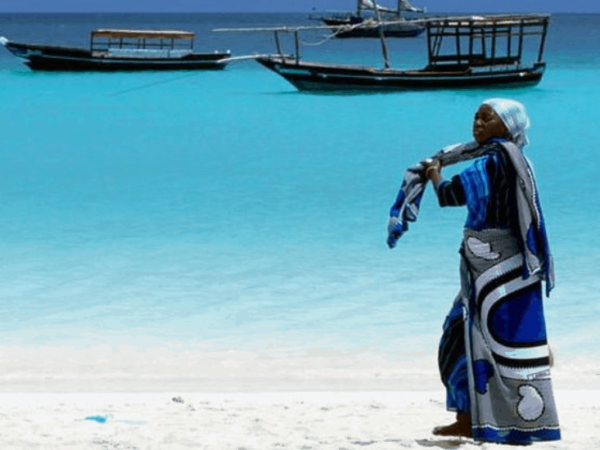 Zanzibar: A Dream Vacation
You know the ads you see in TV or magazines for the dream vacation on a faraway island with clear azure water, cloudless skies and soft white sand? Yes, that's Zanzibar. The city center Stone Town also has some historical places to visit for you history fanatics.
When to Visit Dar es Salaam
Hottest place on earth (or so it feels like!). Best time to visit is over the summer when it's cooler but for those who love the sun, Karibou anytime.
Visit Arusha for a Unique Experience
Do you like cooler temperatures? Mountains? National parks?  Craters? Camping? Hiking? Masai culture (these are real life, lion-fighting, nomad-warriors)? You get the idea.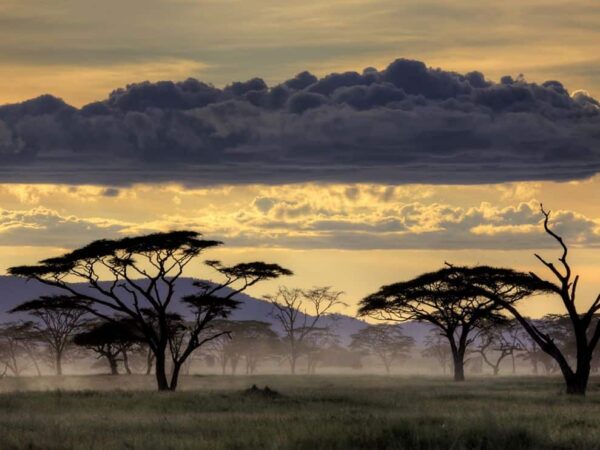 The Best National Parks
There are numerous parks around the country. However, two sites you should not miss out on are Serengeti National Park and Ngorogoro Crater. When planning a visit coordinate with your tour agency to travel at the time of the wildebeest migration period and you will feel like you have a front seat to a National Geographic private tour.
One Last Word: Traffic!
You know when a taxi driver tells you it will take 20 minutes to get to the airport?  Well friends, in Dar, depending on the traffic, such a trip might take 2 hours. If you're in the city always head to the airport 3 hours before your flight.