Greenville, South Carolina is Worth Visiting
I'm originally from Greenville, so you could presume that I'm bias when it comes to answering this question (and maybe I am a little!).  Yet, I've spent over 10 years of my life living abroad and traveling the world.  I've seen some incredible places, and I still think Greenville stands out.
Greenville is worth visiting. It's walkable downtown is one of the most beautiful in the Southeast, and Greenville's thriving restaurant scene is perfect for foodies. Additionally, its proximity to the Blue Ridge Mountains draws in visitors who love hiking, biking, swimming, and spending time outdoors.
To sum it up, Greenville is a small town that has a lot to offer. Of course, now that you know that Greenville is worth visiting, you are probably wondering what you can actually do when you get to this small city. Luckily, I can help you there.
Why Greenville Is Unique: The History of Two Mayors
Greenville's downtown is what gets the most hype, and deservingly so. In the 1970's, the mayor, Max Heller, believed that Greenville's failing downtown could be revitalized. As an Austrian who was born in Vienna, he grew up in a walkable city where street cafes, restaurants, and local shops were the norm, and he believed that he could bring some of that European feeling to Greenville.  In short, he knew that Greenville had potential, and now, decades later, we are experiencing the fruits of his ideas and initial investments.
Leveling Up
However, Max Heller wasn't the only mayor who had an enormous impact on Greenville.  In fact, he is probably more the Scottie Pippen of Greenville mayors.  He was incredible, and we wouldn't have made it without him.  But, Knox White is our Michael Jordan, and he is the reason why we are winning.  He was elected mayor in the mid-1990's, and that's when Greenville really started to change.
Knox White is responsible for investing in some of Greenville's biggest attractions.  One of his first projects was creating Falls Park and building the Liberty Bridge.  He then added the Swamp Rabbit Trail and was a big proponent for moving the baseball stadium to Downtown Greenville, a move that has since been regarded as a huge success.
These newfound attractions, in turn, brought even more businesses and investments to the city.  All of the sudden, restaurants, ice cream parlors, coffee shops, art studios, and other businesses were popping up all around the downtown area.  It was like an injection of life into a once dull city.  I remember Greenville in the mid-1990's.  Nobody went there. Now, it's where everyone wants to be.
The Future
Knox White is still Greenville's mayor, and he hasn't stopped investing in projects, events, and businesses.  Every time I go home, there's something new in Downtown Greenville that makes the city even better than it was before. Knox White once said that he wants to make Greenville the most beautiful city in the country.  Let's see if he can do it.
What Exactly Makes Greenville a City Worth Visiting?
There's a few reasons that make Greenville a unique and attractive destination for travelers.  So, let's take a deeper dive into why this small southern town seems to be getting buzz all across the nation.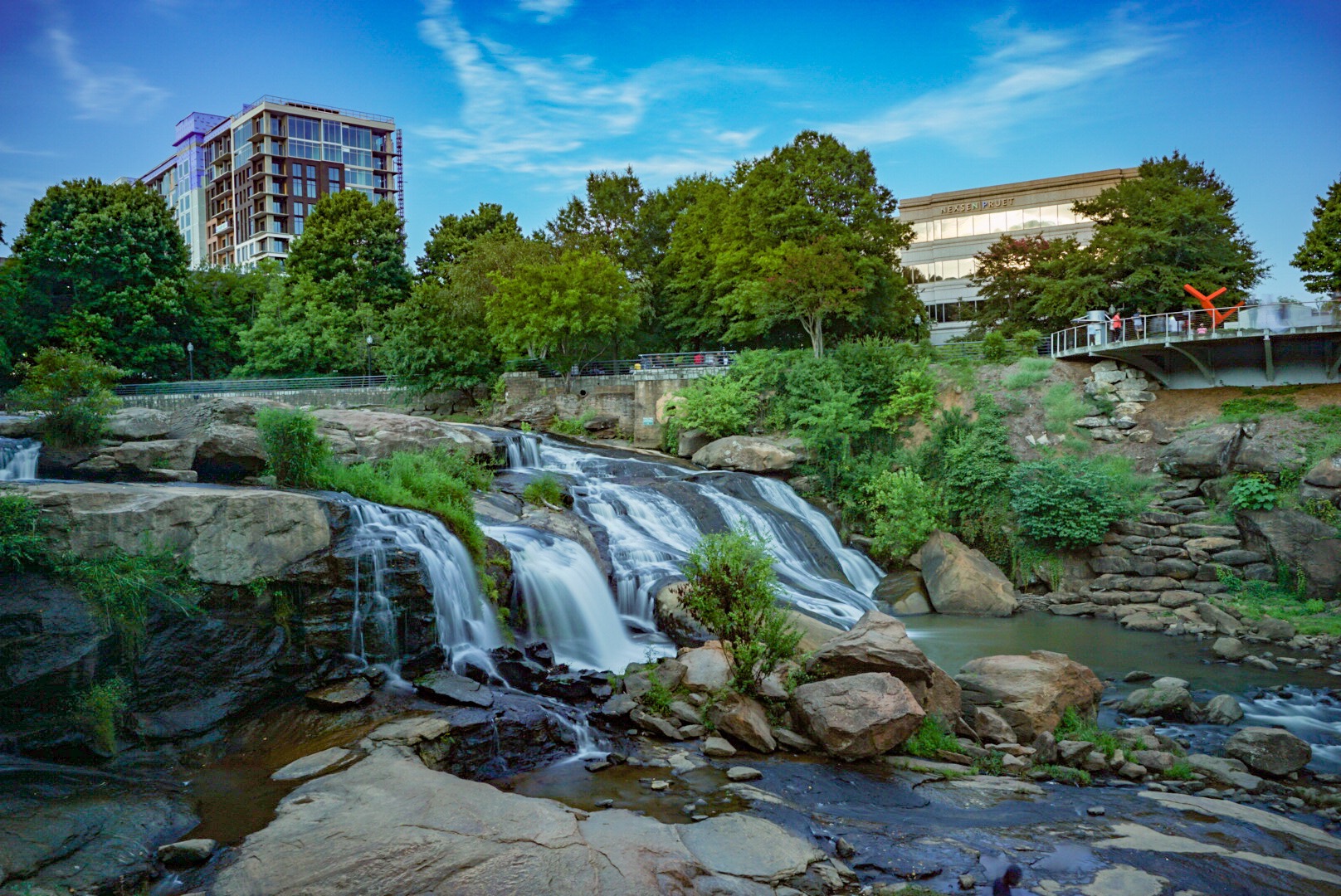 Downtown Greenville
Downtown Greenville is beautiful.  It's green.  It's walkable.  It's vibrant, and it's bustling with shops, restaurants, musicians, bars, and people who want to simply take a stroll and soak it all in.  Simply put, Greenville's downtown is an attraction in itself.  It's worth a trip to Greenville just to experience the city.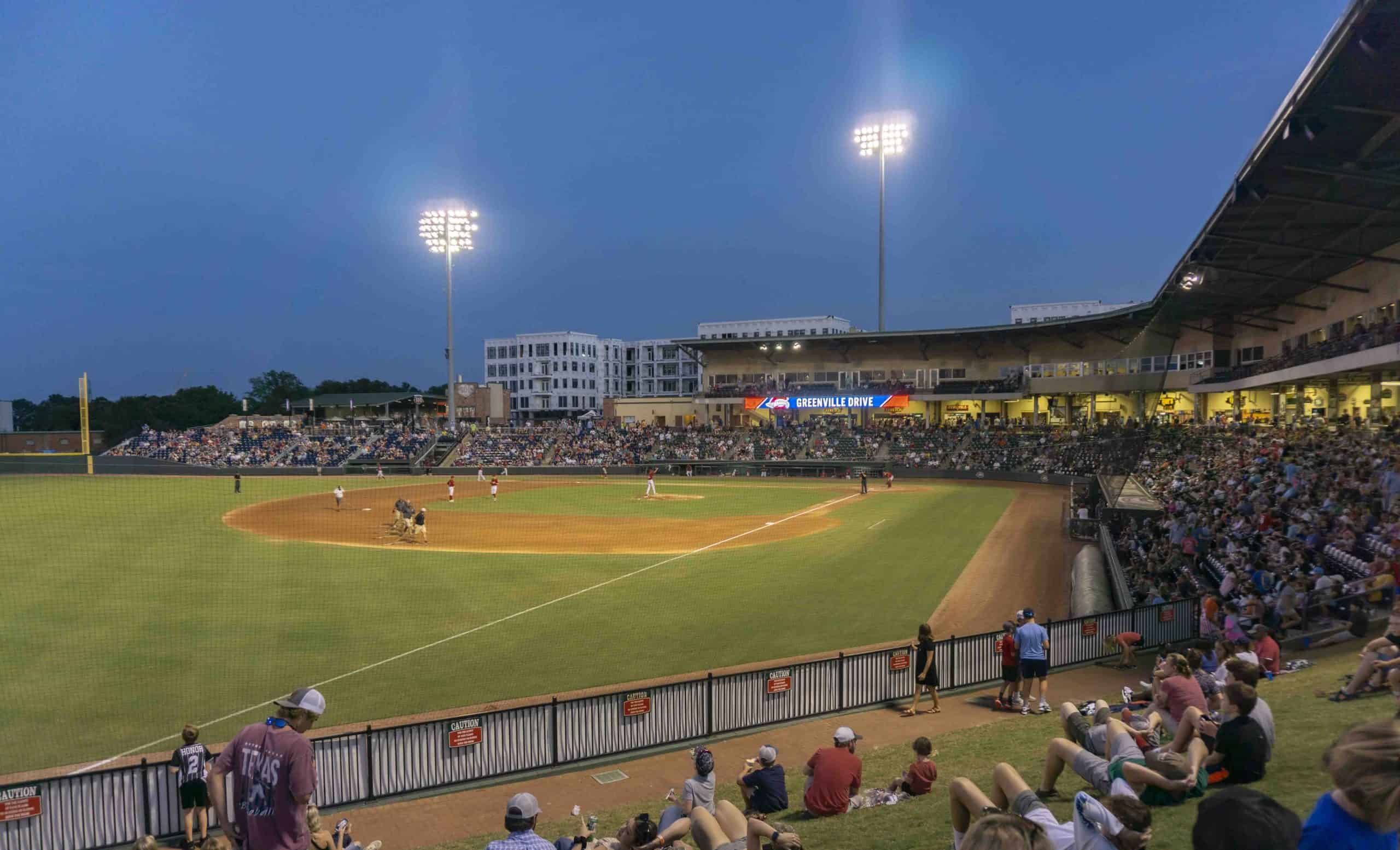 Family Activities
Greenville is a great base for a family weekend in the Upstate.  It's close to the Appalachian Mountains and a couple of picturesque lakes.  There are also water parks, fun parks, and adventure activities all around Greenville County that will ensure that your kids have plenty to keep them happy and satisfied.
However, you may not always need to leave Downtown Greenville to keep those kiddos entertained.  Falls Park is a nice park for families to take a stroll around.  Grab an ice cream at Spill the Beans before and enjoy the Reedy River, take a picture with Greenville's Angel, or watch the kids splash around in Greenville's water fountain.
For sports fans, the baseball stadium in Greenville has a great atmosphere, and it's located directly in the West End, which is filled with great places to eat, and a few yummy ice cream parlors as well.  Greenville also recently built a new soccer Stadium, for those "football" loving families.
Of course, when it comes to family time in Downtown Greenville, you can't forget the zoo.  There are usually a few bigger animals there, as well as a petting zoo and a huge park where the kids can play.
The Children's Museum can easily keep your little ones entertained for a few hours.  And, if you are looking for more learning opportunities, the The Greenville County Museum of Art and the Upcountry History Museum are right next-door and could offer some quality educational experiences as well.
Nightlife
Greenville is underrated when it comes to nightlife.  It's a smaller city, so it's not going to have the types of clubs that will get any national attention.  However, Greenville's size also means that nightlife is generally concentrated in Downtown Greenville, which truly makes for a fun and energetic atmosphere at night that spills out from the bars and clubs, and into the streets.
Personally, a perfect night out in Greenville would mean starting out at a restaurant with friends, then heading over to a rooftop bar for the first drinks, probably followed by a pit-stop at another bar, while ending the night at the Blu Martini.  Of course, that is my ideal Saturday night in Greenville.  There's many variations of that, depending on your personality, and the mood you are in.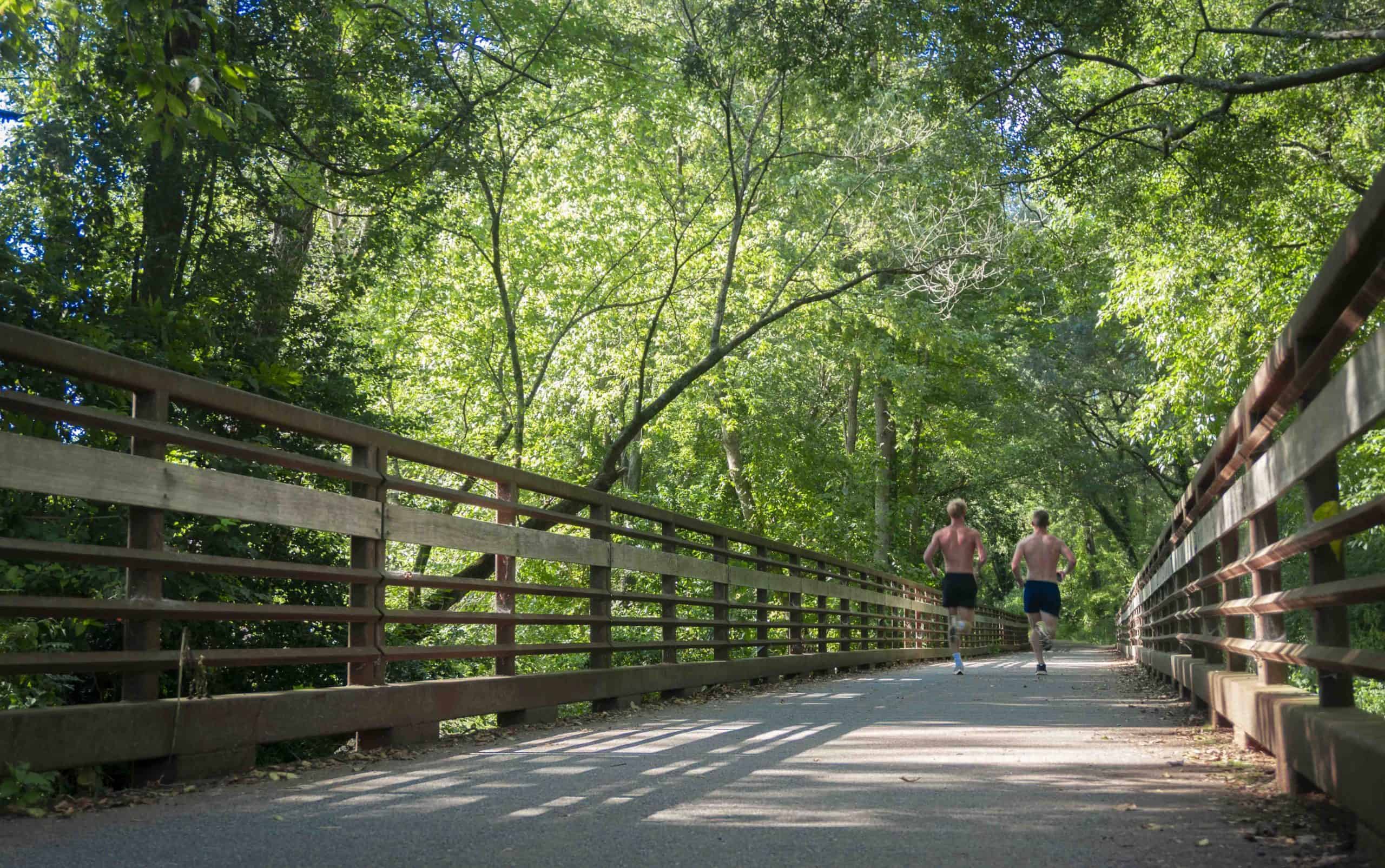 The Swamp Rabbit Trail
The Swamp Rabbit Trail is Greenville's well-known bike path that has garnered national attention.  Fodor's Travel, USA Today and the New York Post have all ranked the Swamp Rabbit as one of the top bike trails in America, and if you get an opportunity, you should discover it yourself.
I believe that there's three main reasons why the Swamp Rabbit Trail is a local (and national!) favorite.  It's an easy ride, the scenery is beautiful, and there are destinations along the trail.
For instance, many bikers will travel from Downtown Greenville to the small town of Travelers Rest, where they can take a break and eat a crepe, have an ice cream, or sample some local beer at the Swamp Rabbit Brewery.
Or, if you'd rather wait until you get back to Greenville, the Swamp Rabbit Cafe is a popular stop along the bike trail where you can have breakfast all day or some delicious sandwiches, salads and soups for lunch and dinner.  Not to mention that it's also a great place to buy some local gifts to bring back for friends and family!
If you are in the mood for a picnic, Furman University would a perfect stop for you along the Swamp Rabbit Trail.  There's a decent-sized lake there where you can refuel on some sandwiches and snacks.  Of course, the backdrop of scenery is not too bad on the eyes either..
The Arts
Greenville is no Asheville, when it comes to art.  But, that doesn't mean there's nothing to be explored.  In fact, as far as art goes, I'd say that Greenville is up-and-coming (albeit a little more slowly).
My favorite art-related activity in Greenville is, without question, Artisphere.  It's a weekend festival that takes place every May where streets are lined with tents selling paintings, pottery, jewelry, and other pieces of interesting artwork.  There are art and musical performances in Falls Park that will keep you entertained as well, and you won't want to miss those food trucks and tents!  You'll be able to sample some of Greenville's best dishes, since a lot of Greenville's most popular restaurants are out on the streets selling food that weekend.
As far as art itself, there are some galleries along the Reedy River, as well as a few others dispersed throughout the city.  The Gallery Crawl on the first Friday of every month is a fun way to experience some of Greenville's art (and have a glass of wine!).  Then, we can't forget the Greenville's Art Museum, which is where you'll find the best paintings in Greenville.
As far as the performing arts, there's no shortage of theaters in Greenville, SC.  The biggest and best is the Peace Center, which hosts classical music concerts, broadway shows, ballets, comedians, and much more!  Some of the smaller (but also good!) theaters are the Warehouse Theater, the Greenville Theater, Centre Stage, and Cafe and Then Some.
Festivals & Events
Greenville's events and festivals are like the icing on the cake.  They are an added treat to Greenville's already buzzing downtown.
Events
Greenville's biggest weekly event is the Saturday Market.  It's popular with the locals, and the market's upbeat energy is the perfect way to get jump into a good weekend mood (if you hadn't already the night before!).
For those of you who love music, you are in for a treat.  Greenville has free weekly outdoor concerts all throughout the summer.  Sound Check is a concert series that takes place every Wednesday night in a beautiful setting along the Reedy River.  On Thursdays, Downtown Alive is held in Noma Square.  Main Street Fridays, happens, as you probably already guessed, on Friday nights.  All concert series are free and can be enjoyed with either friends or family.
Festivals
Greenville's festivals can also be a good time.  The most popular festival, and the one that I've been attending since I can remember, is Fall For Greenville, which features a fall weekend of music, drinks, and some of Greenville's best food.  A couple of other festivals that I like are Artisphere and the Greek Festival.  Both of these festivals typically take place in the month of May, when the weather isn't too unbearable!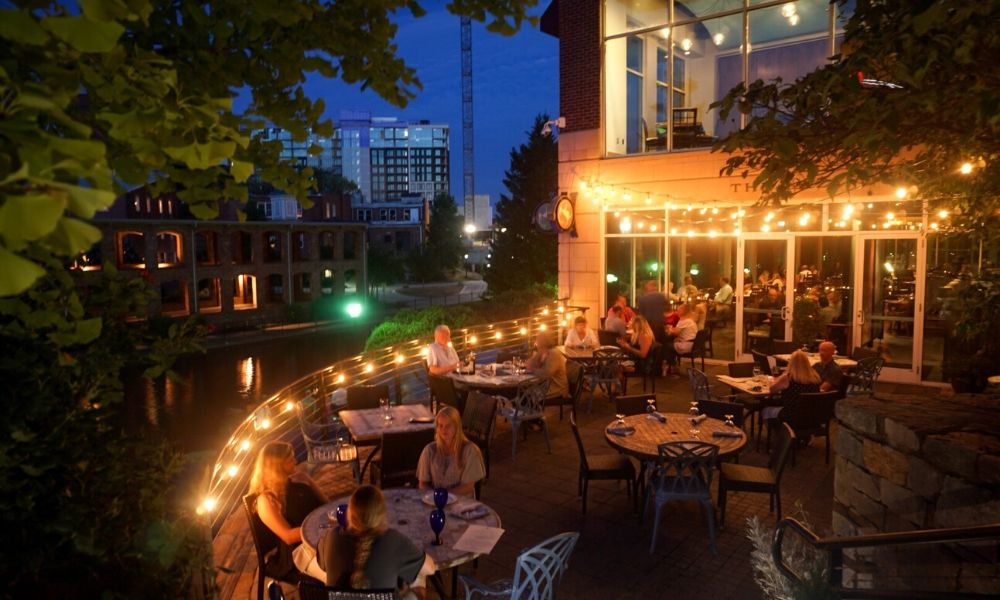 The Restaurant Scene
People will travel to places just to eat… and drink. So, it doesn't hurt that Greenville's restaurant scene just keeps getting better and better. Forbes recognized Greenville as one the the South's most tasteful towns, and many other media outlets around the world are pointing foodies in the direction of Greenville. When it comes to good food on a plate, Greenville won't disappoint.
The only problem you'll face is quantity.  There's too many good restaurants to fit them all into one weekend. Which is why, if you are here for just a short stay, you'll just have to pick out a few of the most appealing, and come back again for the rest!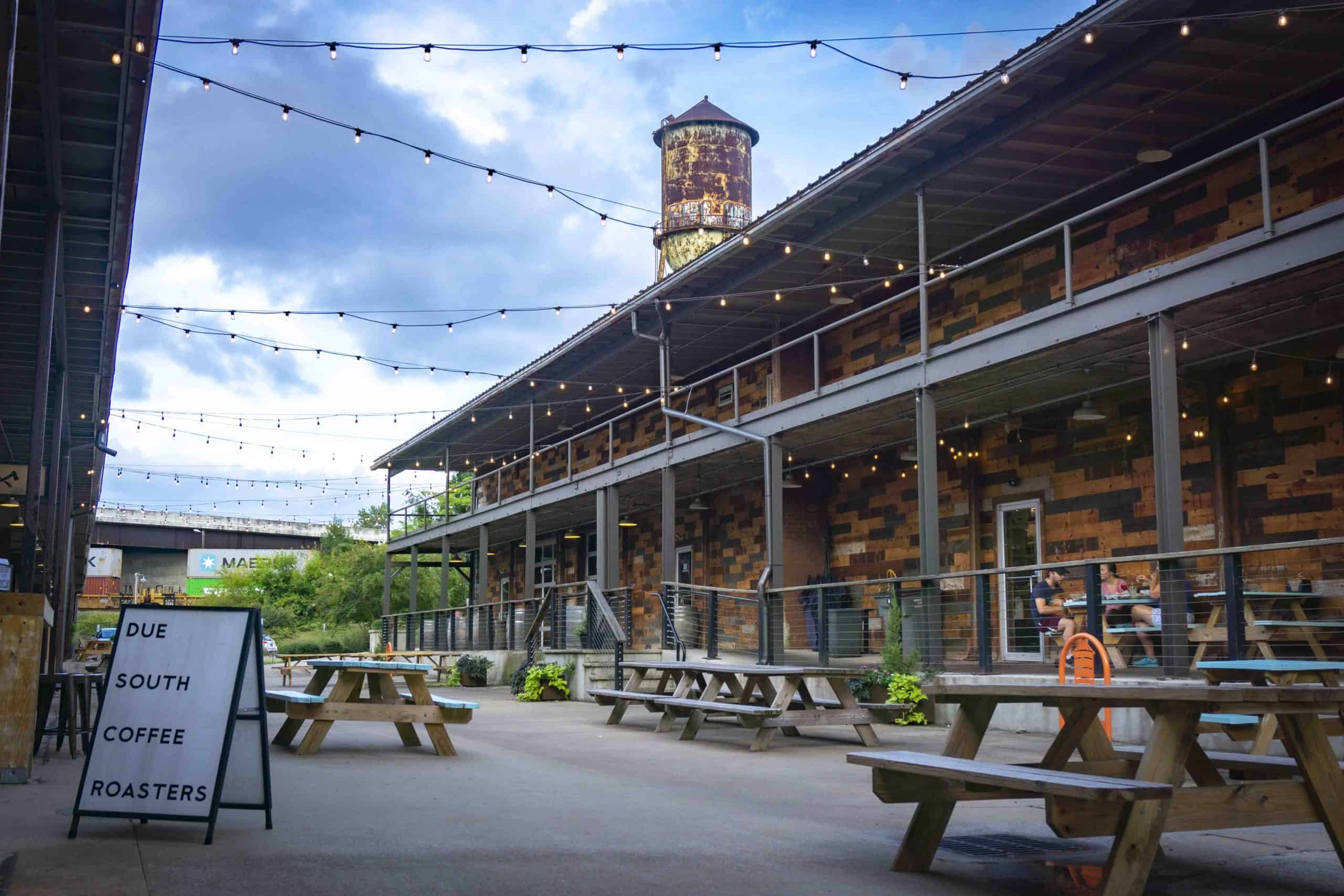 The Brewery Scene
What's less talked about, but slowly gaining momentum is Greenville's brewery scene. Over the last years, Greenville has been quietly building up a brewery culture that's beginning to attract national attention. Thrillist wrote an article covering 13 destinations that are secretly hiding incredible beer scenes and included Greenville on the list. I've got the feeling that, over time, Greenville will not just be a stop for foodies, but for beer lovers as well.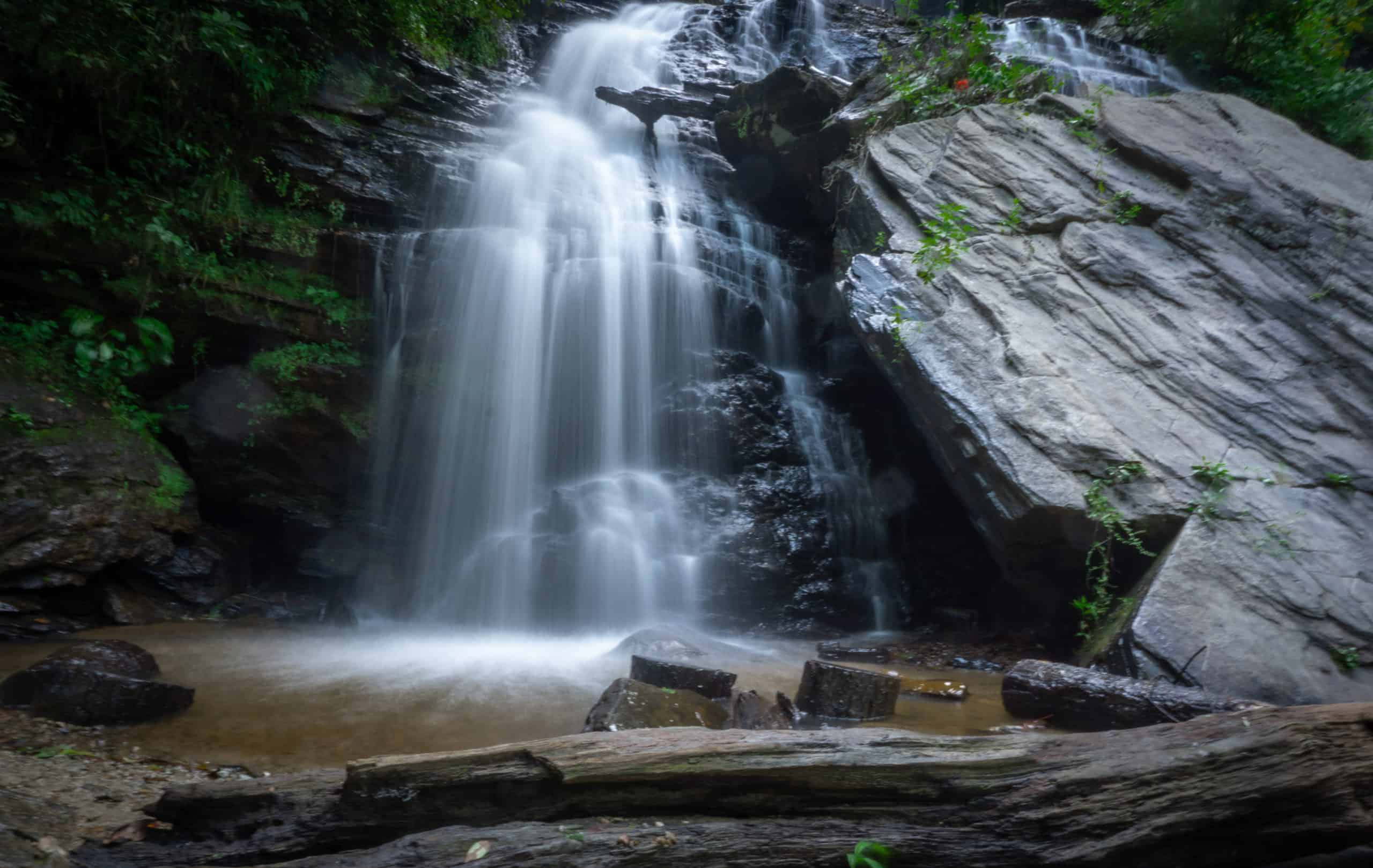 The Great Outdoors
It's not just Downtown Greenville that has people traveling to this lovely Southern city.  It's also Greenville's proximity to the nature.
The Appalachian Mountains are just minutes away, which makes Greenville a great base for those who love hiking, waterfalls, beautiful views, or just that mountain feeling you can only get after climbing up past a certain elevation.
Lakes are also not hard to come by.  The three most popular lakes in the area are Jocassee, Keowee, and Hartwell.  They are all big enough to warrant renting a boat, and great spots for tubing, water skiing, paddle boarding, canoeing and other outdoor and water-related activities.  My personal favorite out of the three is Lake Jocassee.
Who Shouldn't Visit Greenville?
If you are debating between Greenville and a safari in Tanzania, you probably shouldn't choose Greenville. If you can't decide between a weekend in the Grand Canyon or a weekend in Greenville, just go to the Grand Canyon and then come to Greenville later. If you are a big city person, and love places like New York, Miami, and Chicago, then… well it still may be a possibility that you'll like Greenville as well.
Ultimately, if you are in the Southeast (or even further away!), I'd say that Greenville would be worth your while.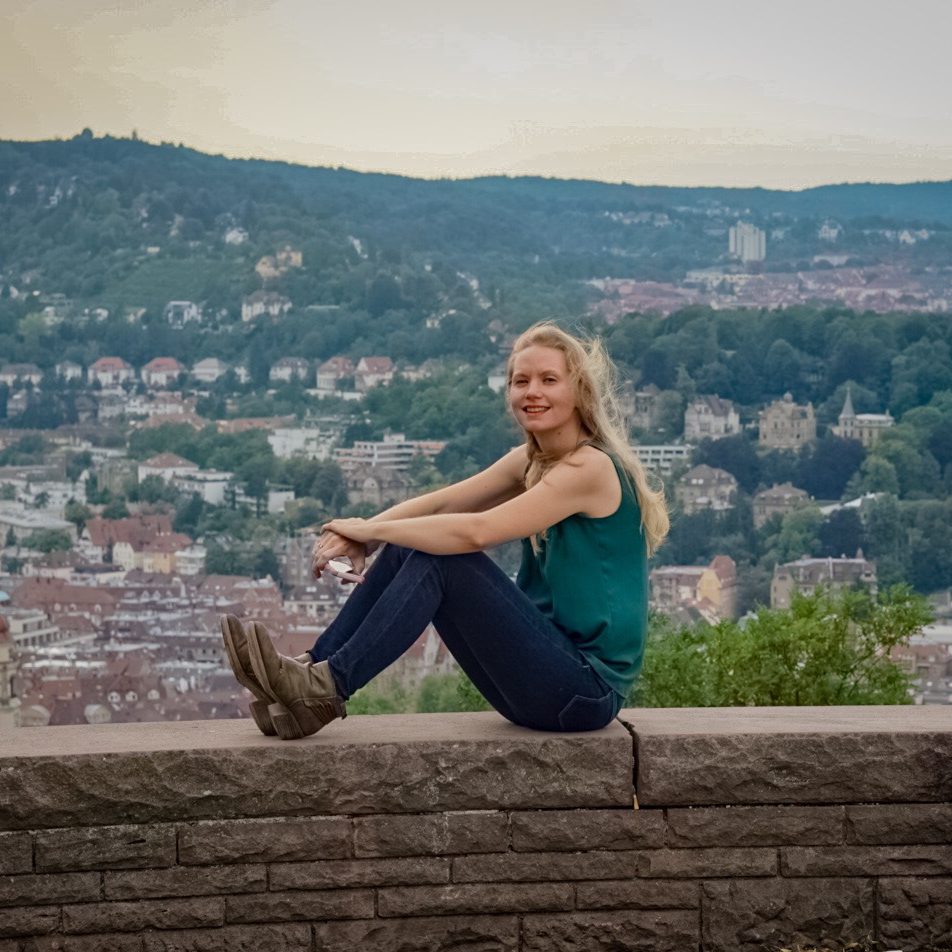 Natalie is the creator of this website, Tourist 2 Local, and has a huge passion for traveling and learning about other cultures.  She enjoys diving deeper into the places she visits and is curious about the various foods people eat, languages they speak, and the different traditions and customs people partake in around the world.  Apart from traveling, Natalie is a fierce board game player, an English teacher, and someone who is interested in just about every sport and activity.