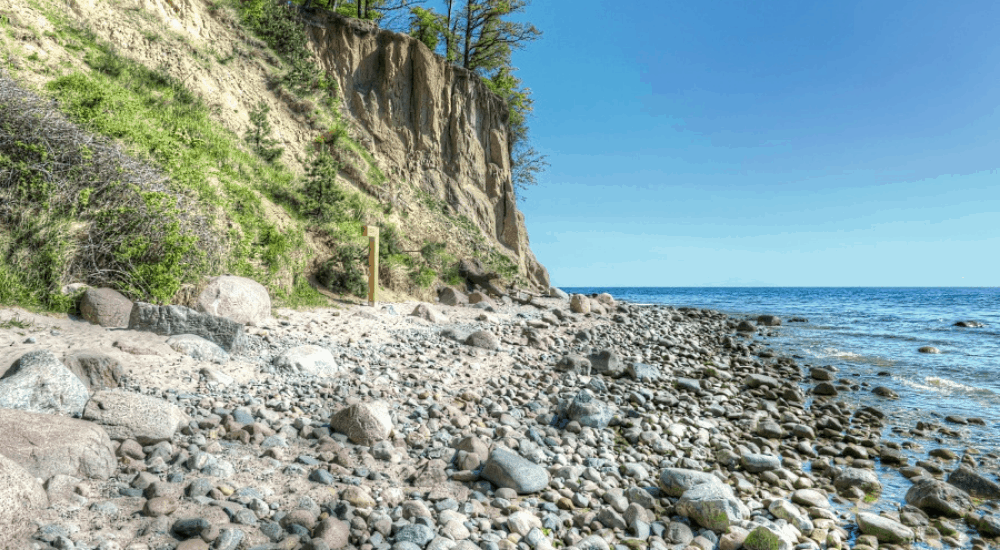 4 Lesser Known Things to do in Poland's Gdynia
Everyone knows about the beach and world famous harbours in Gdynia, don't they? But what about all those secret hidden gems? Here are five fantastic lesser known tourist attractions to keep you entertained when you're in the most northern of the Tricity locations.

Roller-skate by the Seafront
People can often be found chilling out along the Gdynia pier, desperately attempting to soak in the rays before the summer months pass them by once again. Instead of joining the hordes of beach-goers, why not instead get some exercise and make the most of the little-
known roller-skating path, which runs alongside the coastline?
This avenue has been specifically designed to host skaters, but often goes neglected as it's located on the other side of a small wall. This doesn't obstruct your view of the scenery at all (it's just a couple of feet high), allowing you to glide through the cool Gdynia breeze in style.

Stroll alongside the Cliff of Orlowo
People often advise a trip to the Maria and Lech Kaczynski Park as part of a standard day out in Gdynia, but, in truth, the area is poorly maintained and doesn't offer the scenery the guidebooks suggest it does. Instead, take a stroll along the cliff in the Orlowo region of the city.
The trail is far less populated than most tourist locales and offers some of the most beautiful views of the city available. After a short (and picturesque) climb to the top along a woodland path, you'll find an opening where you can sit and look out over the bay. It's even more beautiful at night.

Escape rooms are incredibly popular in Poland (and Eastern Europe as a whole), with Gdynia offering a set of complexes under the name 'Walk Out.' These can be found in the centre of town and incorporate four rooms all offering differing themes – with the most popular being the eerie psychiatric ward.
Fantastically for English speakers, the organisation allows you to take part in both English and Polish activities depending on your confidence with the native language. You have one hour to escape, so good luck.

Take a Speedboat Tour Around the Marina
​While the aquarium draws in the most tourists in the marina area, a speedboat company also offer fantastic tours of the bay – usually lasting anywhere between one and two hours.
The feeling of plummeting through the waves at breakneck speeds is a relatively unique experience in itself, but slower periods where you can really take in and absorb the whole of Gdynia – both on land and sea – make this attraction a must-do during your stay.