10 Catalan Foods (And a Drink!) to Try in Barcelona
There is one thing you need to know before diving into the Catalan cuisine: Just like their culture, it is not Spanish.  So, while traveling in Catalonia, forget about Spanish food and look out for these 10 Catalan dishes you should try.

Pa Amb Tomaquet (Embotit)
Pa amb Tomaquet is a really popular Catalan food.  I probably ate this three or four times a week for breakfast when I lived in Barcelona.  Pa amb tomaquet is bread with oil and tomato sauce spread on it.  If you have Pa Am Tomaquet Embotit it is the same thing, but with a type of pork meat on top such as fuet, chorizo, or salchichón.  My personal favorite was the Pa Amb Tomaquet with Fuet.

Esqueixada is cod mixed with olive oil, vinegar, salt and a few vegetables.  I never tried it because I am not the biggest fan of anything that tastes like fish, but this seems to be one of the favorites in Catalonia.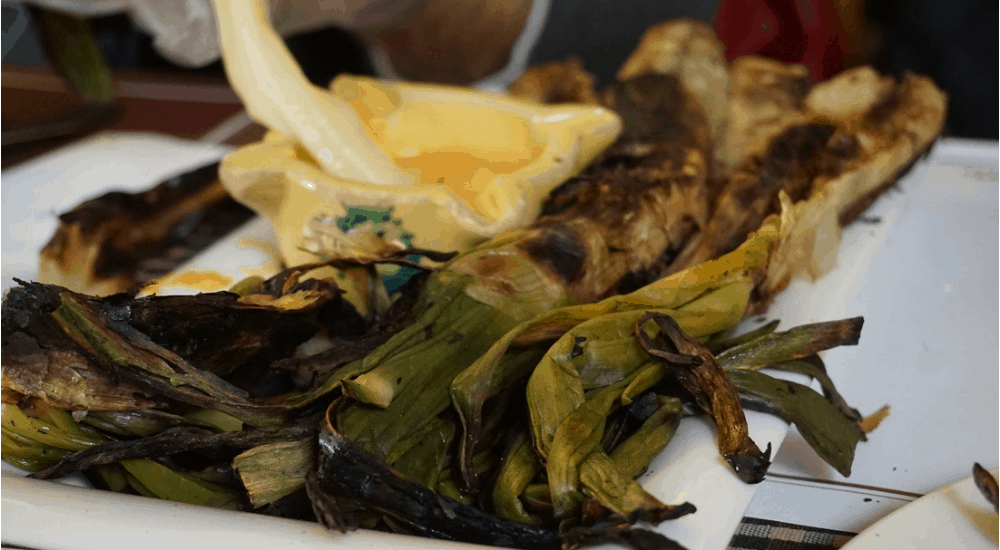 Calçots are green onions that you will see the Catalan people eating after the winter starts fading.  Eating Calçots is more of an experience than anything. Normally, the Catalans will have calzotadas where they spend an afternoon barbecuing Calçots and hanging out with friends and family.  If you can get an invite to one of these calzotadas, it would be a great way to integrate yourself more into the Catalan culture.

Botifarra is one of the most important sausages in the Catalan cuisine, and one you shouldn't leave Catalonia without trying.  If you order "Botifarra amb seques", it means that you will be eating the sausage with beans.

Escalivada is another Catalan vegetable dish that features a roasted pepper and eggplant.

Escudella is a broth that has been cooked in vegetables, chickpeas, and sausages for a couple of hours.  For the soup, you would add in some pasta after the broth is cooked.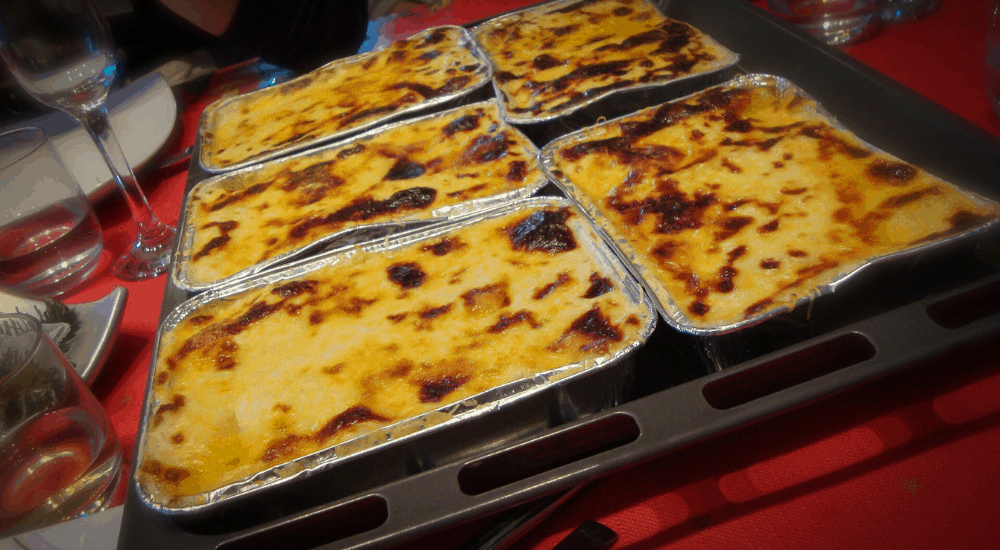 Canelons are typical Christmas dish in Cataluñya .  I was lucky enough to try these homemade during a Catalan Christmas party, but there are numerous Catalan restaurants that serve this tasty dish all year round.  Here are a few of them.

Xatonada is a Catalan plate that combines cod, lettuce, and a special sauce.  

Arròs Negre (black rice) is kind of like the Catalan version of a paella.  It is made with rice and squid and tastes really good!  However, be a little cautious about trying this dish in the more touristic areas.  From what I have heard, it is just not as good in these parts of the city.

Dessert time!  Crema Catalana is a delicious Spanish custard with a hard caramel topping that tastes quite similar to Crème brûlée.

Instead of ordering a Sangria, ask for a cava instead!  Cava is a white wine that is similar to Champagne and comes primarily from the Catalan region.
Apart from ordering a drink at a restaurant, you can also visit some of the vineyards outside of the Barcelona to learn how cava is made, or head to a neighbouring village for a cava festival.  I went to a cava festival a few years back and had a great time.  Just be careful with the cava though.  It goes to your head more quickly than you'd think…