The Calw Christmas Market | What to Eat & Drink
I loved my experience at the Calw Christmas Market.  It was cute, felt homey, and I enjoyed eating way to many Christmas sweets there!  It's also not a far drive from Stuttgart, so it's a great place to go if you are looking for more of that cozy, village type of Christmas Market.
If you do, in fact, decide to make the trek out to Calw, there are a few unique things about their Christmas Market that you should know about.  From some local drinks with secret recipes to famous Christmas cookies and more, you'l be able to find things in Calw that you can't find at other Christmas markets.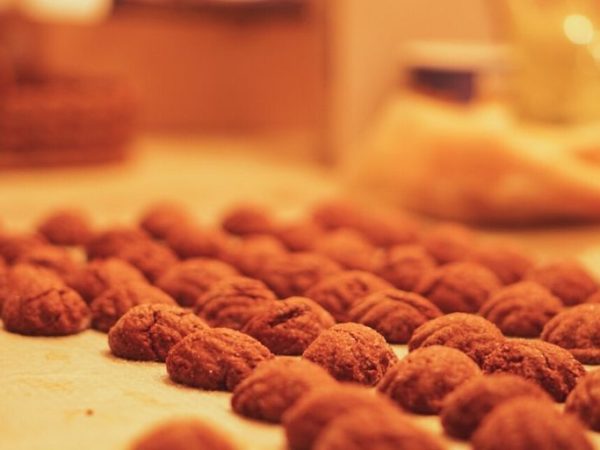 Try the Bärentatzen Cookies
If there's one treat you should try at the Calwer Christmas market, it's the cookies.  They are made of almonds, chocolate, egg whites, and sugar, and are probably Calw's best known sweets at the Christmas market.  I though they were tasty, and the proceeds go to charity, so you can feel good as you are stuffing your body with even more sugar during the holiday season.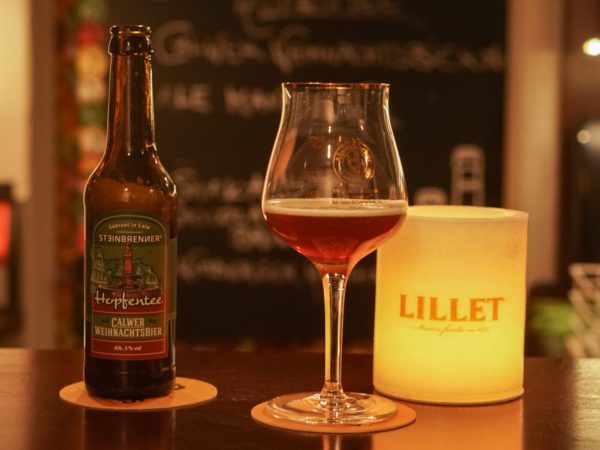 Taste the Calw Christmas Beer
Calw started making its own Christmas beer, and you should try it.  It's a lighter dark beer and you can drink it at Le Petit Bistro on the Market Square.  Also, the beer is obviously seasonal.  So, you have to get it while it lasts!

Warm Up at the Weinachtscafe
If you need a break from that Christmas market craziness, head to the Weinachtscafe.  It's located in the Herman Hesse Museum, and is a great place to sit down, heat up, and, of course, enjoy some more drinks and sweets!  The cafe is only there while the Christmas Market is happening, and all their profit goes to charity.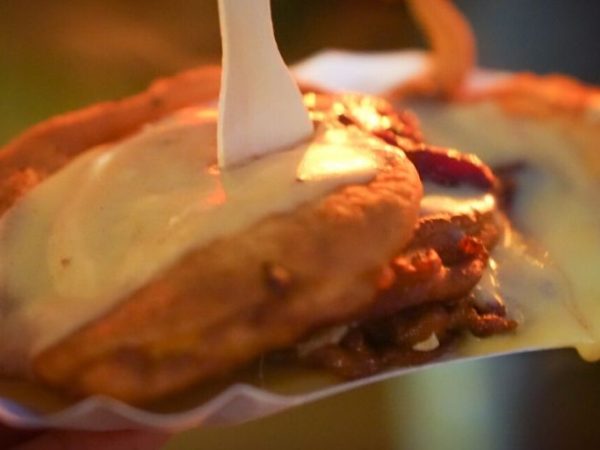 Make Apfelküchle Your Dessert
Apfelküchle is delicious.  It's a pastry that originally comes from Baden-Württemberg, and was typically made by grandmas when apples were in season (can't beat that!).  The Apfelkuchle offered at the Calw Christmas Market also comes with various toppings, such as vanilla, cherry, or sugar.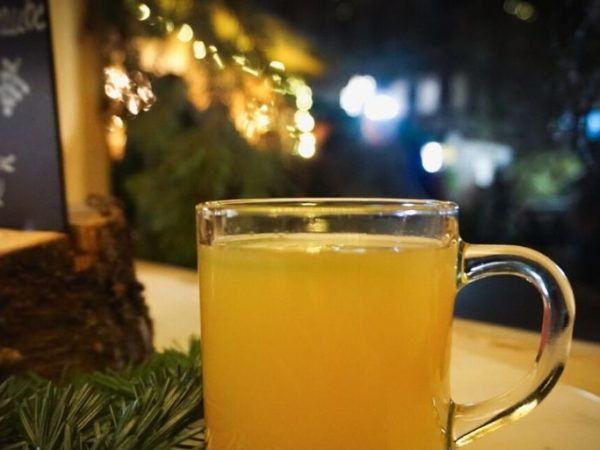 Forget the Glühwein, why not try some GlühGin?  The gin comes from the Black Forest and is combined with a few secret ingredients to create Glüh Gin.  It's the perfect warm drink for anyone who is looking to try something unique in Calw.

Enjoy the Christmas Program
I have to admit, I was impressed by the Calw Christmas Market  program.   They have a great lineup of singers and activities that will keep you entertained throughout the weekend.  For example you can go on a walk through the Christmas market with a torch, hike up to the top of the church for a birds-eye view of it all, or even visit the big man himself, Santa.  My personal favorite was when a bunch of locals came together and sang German Christmas carols in the square.  It felt a bit magical.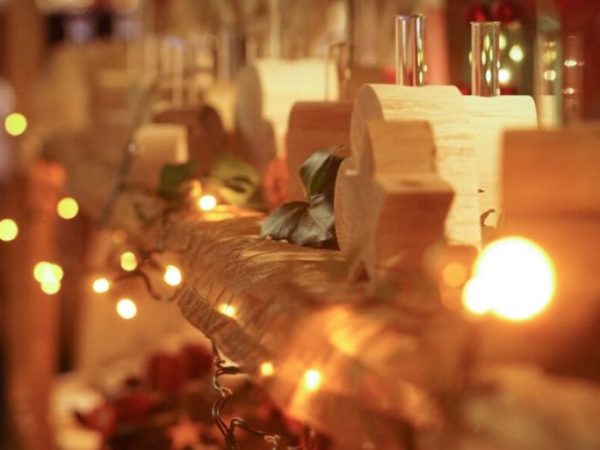 Shop the Regional Products
There's lots of regional goodies at the Calw Christmas market that will get you excited about spending money.  There's quite a few stands selling wooden products and figures, which makes sense because trees are everywhere in this region.  You can also find stands selling local honeys, natural soaps, Black Forest liquors, and much much more!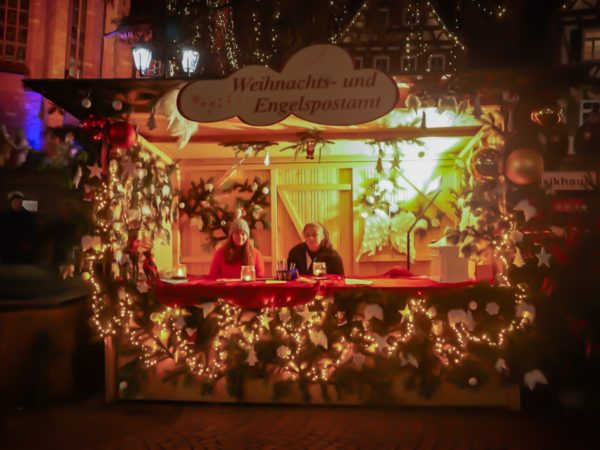 Send a Letter to Santa at the Engelspostamt
This is great for kids.  The Engelpostamt is a stand where they can write a letter to Santa, or even a friend or family member.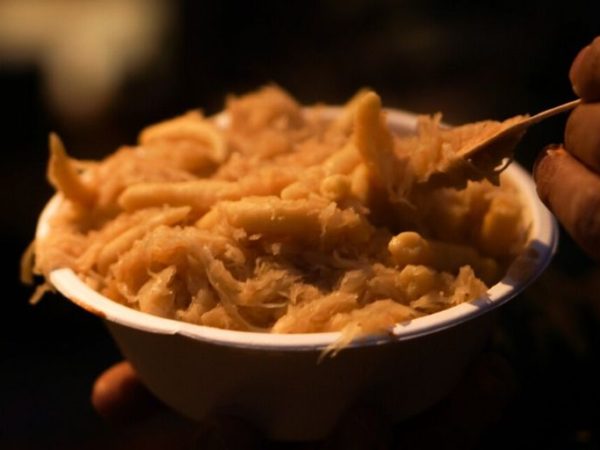 Have Some Schupfnudeln with Sauerkraut
You'll probably need to be a German food fan to like this one.   Schupfnudeln with sauerkraut is a typical dish from the region, and the locals I spoke with mentioned they eat it more at the Christmas markets than anywhere else.  Personally, I thought the combination of the thick noodles and hot sauerkraut was an interesting one, and I did eat all of it!

Tired of buying the same old thing at the Christmas Markets?  Calw has a few partner stalls from Latsch, Italy and Weida, Germany where you can buy sausages, breads, decorations, and more.