4 Restaurants in NYC that Foodies Will Love
I've lived in New York for over four years now, and last year, I realized I'd settled into a routine – going to work, getting drinks at the same bar near my apartment, grabbing pizza at the same spot in my hood (Barboncino in Crown Heights, for the record). I wondered why I was living in New York, a destination city for foodies, if I wasn't sampling the smorgasbord of options?? Surely, more people would want to try new things with me, yes?
So, Restaurant Club was born. Every month or so, I organize a meet-up with a group of food-loving friends at an eatery of a different cuisine. We share dishes, making sure to order options we'd never normally order on our own, and split the bill at the end, which makes the whole venture fairly cost-effective. If you turn off your phones, you end up with memorable conversation as well.
Here are four of my favorite spots we've tried: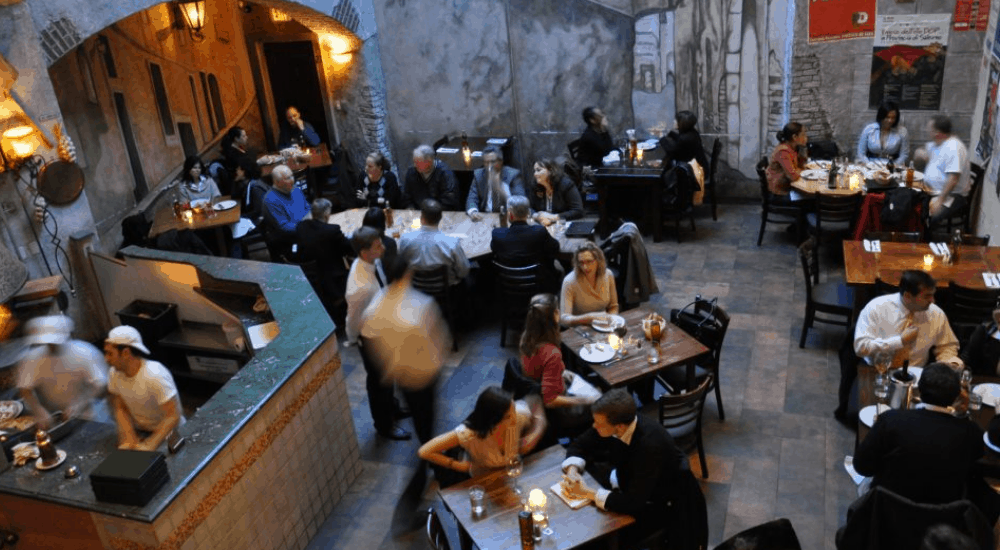 Little Italy (Italian; Bronx, Manhattan)
For dinner, we made reservations at Trattoria Zero Otto Nove. They seated us in an intimate cave-like nook, and we shared a margherita pizza for starters. Other dishes we tried included: a special risotto with asparagus, cream of black truffle and mushrooms, a mixed grill special of different veal and pork chops, insalata di arugula, rigatoni e zucca, pasta al forno, mafalde con ceci (pancetta and chickpeas) and pork osso bucco (pork shank served with risotto, cannelloni beans and red sauce). We split bottles of Rosso di Montalcino and Outis Nessuno, and for dessert, pastiera (ricotta cake), biscotti and sorbetto al limone (lemon sorbet).
If you're up for more dessert, head to Delillo Pastry Shop for a plethora of pastries. I had a lobster tail, but there are so many other beautiful, striped cookies and flaky delights.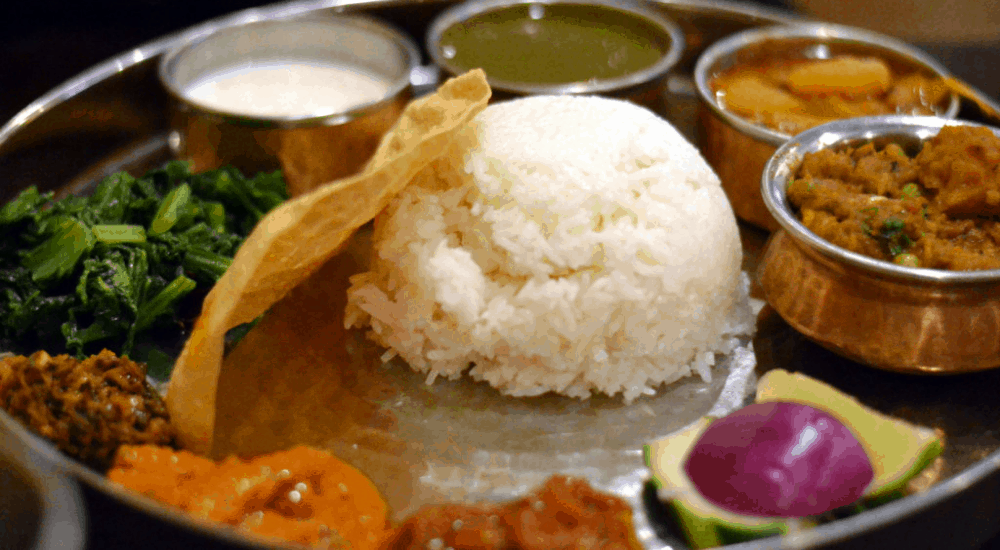 Himalayan Yak (Tibetan; Jackson Heights, Queens)
Next favorite – Tibetan food! This time in Queens, off the 7 and F trains. Eight people attended this one.
We split butter tea (which tastes like liquid popcorn), hot sake, tingmo steamed rolls, momo (Tibetan dumplings, which come steamed or fried and are filled with yak, beef, chicken, pork, or veggies), Shogok Ngopa (beef with ginger, garlic, spinach, potato, bell pepper), Tse Nezom (mushroom, broccoli, zucchini, carrots, spinach, sausage in herbs with rice and tingmo), Phaparko Roti (buckwheat bread with aloo zimbhu sukuti, goat, chicken) and kheer (rice pudding for dessert). There was live music, as it was Saturday night, and it was very cheap! $22/person. I'd happily go back for more momo.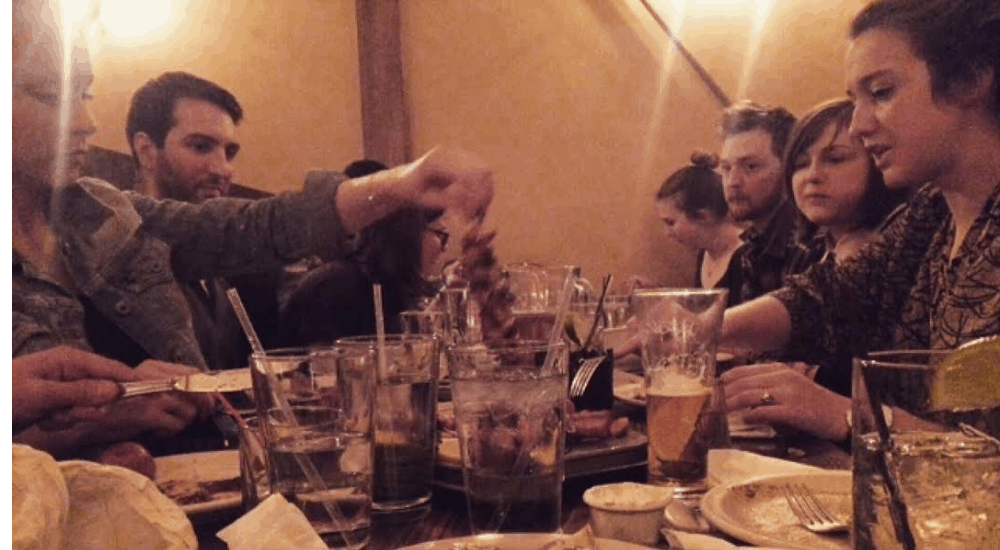 Karczma (Polish; Greenpoint, Brooklyn)
This was good for a big group – we had around 15 people for this meeting, and they seated us at one long table. We shared borscht (beet soup served in a bread bowl), kielbasa sausage, pierogi dumplings (cheese potato, sauerkraut and mushroom, meat), hunter's stew, stuffed cabbage, kebabs and pitchers of beer. This was a favorite among my friends (especially the dudes), and it was pretty cheap – under $20 per person for everything. I especially recommend the pierogi, which you dip in sour cream and apple sauce. You can get 'em boiled or fried.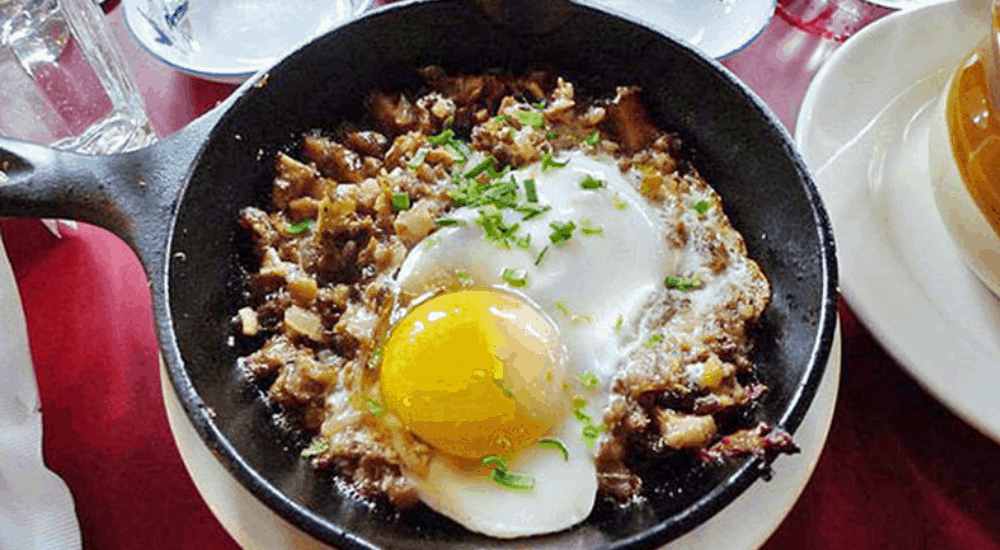 Maharlika (Modern Filipino; East Village, Manhattan)
This is a fun place, with a grass-hut feel and lots of 20-something NYU students getting ready to go out. For starters, three of the braver souls ordered balut (fertilized duck eggs), while the rest of us sipped on tiki drinks from coconuts. There's a lot of meat and fish on the menu here – dishes included Pancit Bihon (rice vermicelli noodles with grilled prawns, chicken, carrot and celery salad, water chestnuts and a poached egg), duck, Bistek (marinated flank steak sautéed with Spanish onion) and Filipino Pride Chicken and Ube Waffle (fried chicken on top of a purple yam waffle).
If you're feeling fancy, finish your night at Mayahuel down the way, a trendy, two-story tequila bar. I had the Greenhouse Garden cocktail (blanco tequila, Thai basil-infused blan vermouth, lemon verbena, ginger, bitters).
These were five of our stand-out spots. Next up? Dim sum in Flushing, Queens, Georgian food at Oda House, Indian buffet at Tamarind, Korean barbecue and karaoke in K-Town, okonomiyaki, soul food, Jamaican, and the list stretches on and on. Because that's the beauty of living here – the culinary options are limitless and diverse, and as long as you have empty stomachs and curious palates, you'll always have the makings of a good Restaurant Club.

Malia works at The Daily Beast and lives in Brooklyn. In addition to Restaurant Club, she runs a Recipe Club and an Article Club. Occasionally, she writes funny/sad things at gin + platonic.