10 Exotic Dishes to Try in Dubai
If you're the type of traveller who journeys through a city through your taste buds and stomach (like me), then you probably plan where you are going to eat before you have booked your accommodation. Offering foodies a combination of Iranian, Lebanese and Arabic food that will have you craving your next meal, restaurants in Dubai are the perfect place to indulge in any food cravings you may have. In this article we are going to look at ten of Dubai's exotic dishes you should try while on holiday in this magical city.

Manousheh is a local pizza that is perfect for breakfast, believe it or not! It is a stretched dough or flat bread which is filled with exotic toppings. For example you can fill your Manousheh with salty Akkawi cheese, zaatar herbs and olive oil.

If you're serious about bread, Iranian Sangak is easily one of the best Dubai cuisines you will experience. It is an Iranian leavened flatbread that is made out of whole wheat and served in a rectangular shape. You can eat it plain or try it with basil or Bulgarian feta cheese – delicious!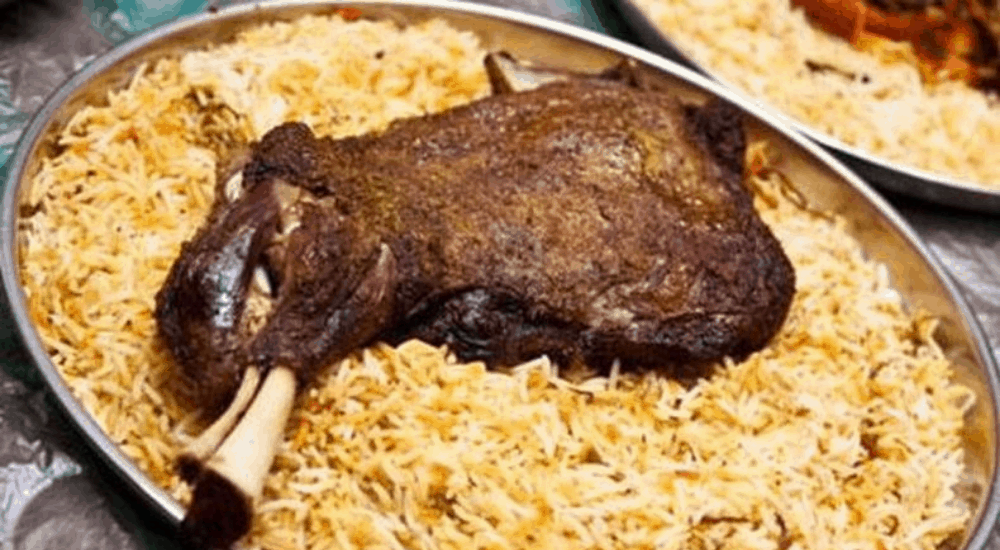 Traditionally served on one large platter, which everyone seated at the table eats from with their right hand, Al Machboos consists of rice, onions and meat, all of which are seasoned with spices, salt and lemon to give it its zesty flavour. This dish has been listed as one of the more famous foods in Dubai.

This healthy and delicious salad is perfect for those who would prefer something simple and light on a hot day. Made with tomatoes, green onions and cucumbers, this salad is seasoned with fresh mint and lemon juice to give it the spectacularly scrumptious edge needed to make it through another day of sightseeing.

Another classic, this vegetarian dish is eaten as a main course. Made up of courgettes or zucchini stuffed with rice, it pairs perfectly with a glass of Lebanese wine for lunch or dinner.

Baba Ganoush is a dip and not a dish you would eat as a main meal, but I simply couldn't leave it off this list. Made out of smoked eggplant and mixed with onions, tomatoes, and olive oil, it is best eaten as an appetizer with fresh vegetables and warm bread. Admittedly, this is one of my favourite things to eat on a regular basis.

This sweet treat is the most popular dessert during the months of Ramadan, and are small dumplings (made out of butter, milk, sugar, flour, saffron, and cardamom – all the best ingredients, right?) that are deep-fried and utterly delicious.

What's better than bread? Bread that is filled with halloumi cheese and grilled over charcoal! Eaten more as a snack, this dish is best eaten to stop hunger cravings while you're out and about.

If you take time out of every day to savour a cup of tea, Khanfaroosh is the perfect treat to accompany it while you're in Dubai. Made out of flour, egg, yeast, cardamom, saffron, and rose water, I can guarantee that tea time will happen more frequently throughout your stay in Dubai.

A foodie at heart, Ibtisaam knows the difference between a roux and a roulade and can recite all the 3 starred Michelin restaurants by heart (well, almost). Writing about food (and eating food!) is what Ibtisaam is all about.